California Cannabis Companies Prep for USPS Vape Product Shipping Ban
Starting this summer and prompted by a new federal law, the U.S. Postal Service will begin prohibition of vape product shipments – a move that concerns some California cannabis companies.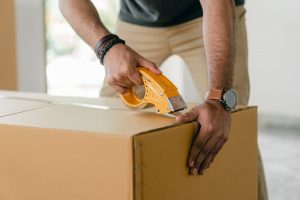 As our Los Angeles marijuana business lawyers can explain, the measure was tucked quietly into an appropriations bill late last year that was passed to keep the government running.
Not a single mention of "marijuana" or "hemp" is contained in the Preventing Online Sales of E-Cigarettes to Children Act, but investors and entrepreneurs in both sectors are concerned – and rightly so. They will be expected to comply with it.
To the extent any industry is involved in selling vape products, it will apply to them. That includes manufacturers and retailers.
The legislation formally took effect late last month, but the Postal Service has 120 days to create rules to implement and enforce the law. Note that both UPS and FedEx have also agreed to abide by the U.S. Postal Service's rules. They won't be shipping vape products either. UPS's adherence to the rule went into effect April 5th, and applies to shipments to, from or within the U.S.
How Cannabis Companies Can Become Compliant
It's not clear how frequently vape products are being shipped in the mail. What we do know is that consumers in the U.S. ordered some $44 million worth of CBD vape cartridges online last year. That gives us some idea of how often mail carriers are being utilized to fulfill these orders.
Sellers of these products under the new regulations will be expected to ship through private companies. This mandates someone sign for the package upon delivery. They'll also need to register with the U.S. attorney general. Additionally, they will need to onboard some type of system for age verification.
The good news is that many CBD vape sellers do age verification already – both for in-person and online sales. However, there are those for whom this is going to be a bigger beast to take on.
That said, it doesn't seem as if the government is taking aim at the cannabis industry, at least with this measure. The intention is to throw a wrench in vaping of nicotine (specifically to minors), not cannabis or CBD products.
Los Angeles Cannabis Lawyers Can Offer Guidance
The other bit of good news is there is still some time to prepare. The USPS still needs to organize its resources and the new rules won't be issued for a few months yet. It's possible the cannabis industry will be lobbying the USPS for exceptions in the interim, but if you're in the cannabis or CBD vaping market, now is the time to consult with an experienced Los Angeles marijuana lawyer to ensure you're fully compliant, or well on your way to it.
The new provision also updates the Jenkins Act, a prior law pertaining to taxation of smokeless tobacco and cigarettes. However, the way it's worded ("electronic nicotine delivery system" … "or any other substance to the user inhaling from the device") is what ropes cannabis and CBD companies in. Part of the challenge initially may be just figuring out which companies are subject to the new law. What we don't want to see is a small business all the sudden required to obtain approval from dozens of different tax authorities, local governments and native tribes. Depending on your company's business model, you may need to be prepared to considerably increase shipping prices.
Some of it is going to depend on how strictly the measure is enforced. There are criminal penalties that include prison time, though it's more likely violations will be met with steep fines and possible shut down. Of course, none of these are problems with which you want to contend.
Any cannabis or CBD company with questions can contact our Los Angeles marijuana lawyers for guidance.
The Los Angeles CANNABIS LAW Group represents growers, dispensaries, ancillary companies, patients, doctors and those facing marijuana charges. Call us at 949-375-4734.
Additional Resources:
How will new law banning vaporizer shipments impact cannabis businesses? March 21, 2021, By Ivan Moreno, Marijuana Business Daily