Los Angeles CBD Companies Can Take Steps to Shield Against Product Liability Lawsuits
Companies that produce CBD products for consumer sales need to be especially careful with respect to the potency of their product and proper labeling that does not make misleading medical claims. As our Los Angeles CBD lawyers can explain, these are the two fronts upon which most CBD product liability lawsuits and regulatory action were predicated on in 2022.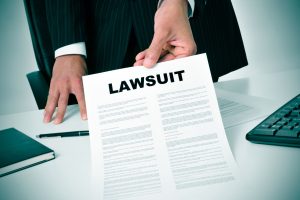 Public acceptance of CBD and cannabis products has grown, use has expanded, and even the federal government has been steadily easing restrictions.
However, where companies are too often getting caught up in litigation and regulatory scrutiny is with respect to potency, mislabeling, and misbranding.
Let's start with the risk of product liability claims. For those who are unfamiliar, product liability is when a consumer alleges that a product was defectively designed, defectively made, or the warning about the risks was inadequate. Claimants don't need to prove negligence, but they do need to show the product was the cause or a major contributing factor to the plaintiff's illness or injury.
The long-term adverse impacts of CBD (or lack thereof) aren't really widely known because research on these products has been so restricted over the last several decades. The U.S. Food and Drug Administration has raised concern about the potential for CBD to interact negatively with certain medications, and that it might cause liver damage. But the extent to which this is true isn't well-known because it hasn't been thoroughly studied. These potential harms could end up being the subject of lawsuits in the future. President Joe Biden recently passed a law permitting advanced research on the risks and medical benefits of both cannabis and its derivatives – including hemp-derived CBD.
While CBD companies aren't expected to have a crystal ball in knowing all the possible side effects, they would be wise to keep a close bead on emerging research, and ensure they're both properly monitoring their product and any reported issues. They should also be communicating regularly with regulatory agencies.
The bigger issue in terms of product liability, at least in the short term, is labeling. Improper labeling – whether with respect to potency or mixed ingredients – has been the subject of major headaches for the cannabis and CBD industries the last few years. In 2022, the FDA handed out 33 warning letters to CBD companies for label issues like:
Product potency didn't match the numbers on the label. Sometimes these claims stem from lower potency than advertised. Other times, CBD companies have been called out for claims of containing "zero THC" when in fact, there was THC in the products.
Misbranding, where the product labels provided inadequate instructions for consumer use.
Making claims the product could be used medicinally for certain conditions when it legally couldn't make such claims. Examples included promises to treat conditions ranging from diabetes to COVID-19. (Companies cannot make medical claims on non-FDA approved drug products.)
Label mix-ups between THC and CBD products. (This is a major mistake that in several cases has resulted in big fines and a string of civil lawsuits and later settlements after a half a dozen people who were hospitalized for serious health issues when they consumed what they thought was CBD, but was actually THC. In one case, the family of an elderly man says he died as a result of such a mistake. In another, a Kentucky man drove into a bus after using a CBD vape that actually contained high quantities of THC.)
Product contamination is another legal issue to be wary of. A number of CBD product liability lawsuits have involved contamination of their products with pesticides. A Canadian company recently paid out $2.31 million in a class action lawsuit alleging just this.
Lastly, inaccurate spread of information through advertising – on websites, social media platforms, and more – can come with serious penalties. This includes fake celebrity CBD endorsements.
In general, CBD companies would do well to focus on quality control and pay close attention to the developing science. Also, contracting with a CBD lawyer is a smart, proactive way to ensure your operations stay above board and ahead of the curve on CBD litigation trends.
The Los Angeles CANNABIS LAW Group represents growers, dispensaries, ancillary companies, patients, doctors and those facing marijuana charges. Call us at 714-937-2050.
Additional Resources:
Warning Letters and Test Results for Cannabidiol-Related Products, February 2023, U.S. Food & Drug Administration
More Blog Entries:
Twitter Marijuana Advertising Rules Still Restrictive, April 5, 2023, CBD Product Liability Lawyer Blog