Law Enforcement Officers Support Legalization in Oregon
Marijuana legalization is a polarizing issue in the U.S.
Historically, we could always count on certain groups to staunchly oppose greater access, including parents, prosecutors and law enforcement officers. But lately, we've begun to see a shift.
Parents now see how medical marijuana has worked to alleviate the symptoms of children suffering cancer. Prosecutors have noted the flood of non-violent drug offenders whose cases clog the courts. Law enforcement, though, had seemed the one staunch hold out. Perhaps no more.
According to a recent report in the Huffington Post, a coalition of law enforcement officers have spoken out in support of marijuana legalization in the state of Oregon.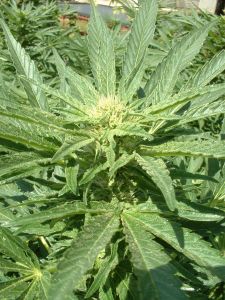 The petition was made public less than one week before voters cast their ballots in Oregon. The letter details the benefits of legalization, articulating that criminalization of marijuana has failed. According to the officers, arresting and citing the thousands of marijuana users in Oregon is only a distraction for law enforcement departments, as well as a "misuse of taxpayer resources." The officers say these resources would be better spent on other initiatives. According to the law enforcement officers who signed the petition, resources should go to tackling violent crimes, thieves and the cartels that distribute heroin, cocaine and other more dangerous drugs.

Despite the law enforcement support from officers in Oregon, California, and Washington State, individual users residing in states where pot has not been legalized for recreational use can still face criminal penalties.
Our Orange County marijuana attorneys are dedicated to protecting the rights of our clients and in challenging criminal allegations related to marijuana possession, distribution, cultivation, and sale. We represent individuals as well as dispensary owners who have been accused of violating local, state and federal drug laws.
As more states turn to voters to determine whether pot should be legalized for medical or recreational use, many states are in flux. The laws vary by local, city, and state, and all residents should be aware of the potential liabilities in their own state and when traveling out of state. In Oregon, Measure 91 would permit adults to possess up to 8 ounces of marijuana at home and up to 1 ounce in public. According to reports, the taxes on marijuana sales would fund schools, law enforcement departments, drug prevention measures and education programs throughout the state. If passed, marijuana use and sale would be regulated by the Oregon Liquor Control Commission. November 4 will also be a critical day in Alaska and Washington D.C., where voters are determining whether recreational cannabis should be legalized.
In Oregon, current polls indicate supporters have a slight lead, with 46 percent in favor of legalization and 44 percent against. In addition to the support from members of law enforcement, Governor John Kitzhaber has also made his support for legalization public. Many see the writing on the wall and the potential for federal legalization of marijuana use. Legalization by state first protects citizens while also ensuring a thoughtful regulatory system. Oregon predicts a tax revenue increase between $17 million and $40 million.

The Los Angeles CANNABIS LAW Group represents growers, dispensaries, collectives, patients and those facing marijuana charges. Call us at 949-375-4734.
More Blog Entries:
Getting Started in the Medical Marijuana Industry, May 15, 2014, Los Angeles Marijuana Lawyer Blog
Colorado Pot Seized by U.S. Postal Service on the Rise, September 22, 2014, Los Angeles Marijuana Lawyer Blog