Los Angeles Government Agencies Warned About Cannabis Usage
The more understanding of cannabis changes, the more enforcement of archaic laws stays the same.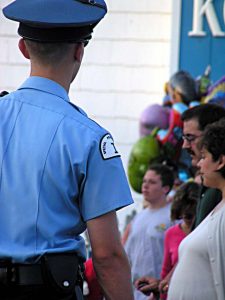 In Los Angeles and other areas in California, government employees are getting warning letters reminding them that they are not allowed to consume marijuana, even while off-duty, saying their employers strict no-drug policies have not changed, even as state laws have evolved into the 21st century, according to NBC Los Angeles.
The warnings were spurred by the passing of Proposition 64, which led to legalization of recreational marijuana in California as of Jan. 1. Los Angeles is one of the cities which has welcomed legalization efforts and cannabis businesses. Meanwhile, it is clear many will not be able to enjoy the same freedoms as their fellow residents.
No one is arguing the merits of such a policy when it comes to consuming anything that might impair a worker while on the clock. But prohibiting marijuana use on one's own time is as ridiculous as forbidding an employee from enjoying a glass of wine after a long day at work.Our trusted cannabis legalization attorneys in Los Angeles know that many places of employment will continue to hide behind federal classification of marijuana as a Schedule I drug under Controlled Substances Act, 21 U.S.C. Section 812. That is why it is so important to keep pushing to declassify this beneficial drug, which science has proven time and again has no business being on the same list with drugs such as heroin. However, as things are highly unlikely to change under the current administration, it is crucial to seek legal guidance from knowledgeable attorneys like ours with the experience and know-how to help you navigate the landscape of cannabis laws should you find yourself in trouble, caught between state laws and federal grandstanding.
Metro transit employees were reminded that they are still held accountable by federal Department of Transportation rules, which abide by the Schedule I misclassification. Los Angeles Fire Department reinforced their rule to be a drug- and alcohol-free workplace, and that there would be ramifications for workers appearing on the job under the influence. Such rules are obviously necessary, especially among safety workers. But it is ludicrous that such policies should have any bearing on how an employee spends their personal time while not on-call.
Los Angeles Police Department issued the most pointed memo, explicitly stating marijuana use is not allowed "for any reason" even while off-duty. "Department policy is unaffected by the legalization of adult-use marijuana," the memo said.
Other non-government businesses have also clung to federal law to guide company policies, including disciplining workers who test positive for marijuana during drug screenings, even without evidence that they were impaired while at work. Our marijuana attorneys have seen the tides changing, though, and are hopeful they will continue to shift. Smart businesses know that the world is moving forward, and in order to remain competitive and retain the best employees, company policies must adapt with the times. They can do so by dropping marijuana from random drug tests and screenings and focus more on performance and whether workers are impaired on the job.
The Los Angeles CANNABIS LAW Group represents growers, dispensaries, collectives, patients, defendants, workers and those facing criminal marijuana charges. Call us at 949-375-4734.
Additional Resources:
Local Agencies Warn Employees Against Using Recreational Marijuana, Even Off-Duty, Feb. 7, 2018, By Eric Leonard, NBC Los Angeles
More Blog Entries:
Employers Revisiting Policies on Marijuana, Jan. 1, 2018, Cannabis Law Group