Marijuana Group Plays a Hoax on U.S. Attorneys
A bizarre series of events in recent days involved fake forfeiture and cease and desist notices reportedly attributed to the U.S. Attorney's Office and sent to a number of Southern California pharmacies.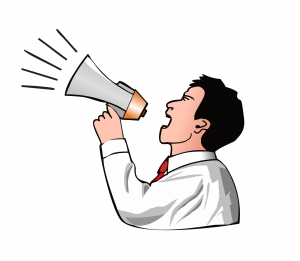 As our Los Angeles marijuana lawyers understand, the entire ordeal was part of a hoax played by a medical marijuana advocacy group, claiming that their efforts were a form of satire aimed at shedding light on overstepping of legal boundaries by federal authorities, who initiated a crack down on pot shops last year.
We can certainly understand the frustration of fighting back powerful government authorities and feeling as if you aren't making much headway. The problem with what happened here is that those responsible could be facing up to three years in prison, under 18 U.S.C. 912, which prohibits anyone from pretending to be a federal officer or employee. A better case scenario could still involve a lesser charge of civil disobedience.
There are often better ways to express your displeasure, and dispensary owners themselves should never engage in this type of action without the oversight of an experienced marijuana attorney.
The first of the hoaxes reportedly involved a letter sent to local media, claiming to be from the U.S. attorney's office early in the morning. That letter indicated that forfeiture and criminal charges would be brought against the owners and operators of clinics and pharmacies in Carmel Valley, Pacific Beach and La Jolla. The letter indicated high levels of prescription drug abuse had prompted the department to take action, and that the pharmacies had 45 days to close up shop.
Then a second hoax e-mail was sent about two hours later, saying that the first one was a phony and "feeble" attempt to discredit U.S. Attorney Laura Duffy's character.
Several news sites picked up both e-mails, reporting them as if they were real. The e-mails were sent on letterhead belonging to the U.S. Justice Department and the number on the press release directed callers to a voice mail indicating they had reached the U.S. Attorney's Office.
Duffy said it wasn't long before her office was notified, as a number of pharmacies as well as reporters called to find out what was going on.
To clear up the confusion, she conducted a press conference outside her office. While huddled with reporters, a man arrived and crashed the conference, claiming responsibility, handing out a "news release" from a group reportedly called the "Federal Accountability Coalition" and then walked away without answering any further questions. Duffy indicated that the man had just then become a suspect in the hoax.
Then a few hours later, another man called another press conference, saying he was an actor and the Federal Accountability Coalition didn't actually exist. He took questions from reporters and said he and a handful of others had been behind the e-mail blasts.
When asked by reporters if he was prepared to go to prison for proving his point, he indicated he would let his attorneys handle that side of it.
And of course, if you're ever arrested for any crime, your first move needs to be to consult immediately with a criminal defense lawyer.
However, a stunt like this – while we can certainly understand the sentiment – we can't condone a crime. Free speech and making a statement are important parts of moving our civil discourse ahead – particularly on this issue. But there are legal ways to do it.
Our Los Angeles marijuana lawyers can help you explore those options.

The Los Angeles CANNABIS LAW Group represents growers, dispensaries, collectives, patients and those facing marijuana charges. Call us at 949-375-4734.
Additional Resources:
MEDICAL POT GROUP PLAYS HOAX ON U.S. ATTORNEY, By Debbi Baker, San Diego Union Tribune
More Blog Entries:
Court Rules L.A. Marijuana Dispensary Ban Violates State Law, July 11, 2012, Los Angeles Marijuana Lawyer Blog