Marijuana Legalization and the Real Estate Market
Legalization of marijuana has changed not only the market for marijuana, but has impacted other industries as well. As the trend of legalization sweeps through the U.S., those in the real estate business have had to take note. New marijuana laws and regulations have had implications for property owners and management. It also can impact both commercial and residential real estate property and whether the marijuana business is industrial or a retail seller. In California, dispensary owners, legislators, investors, and property owners have had to take note of changes in the industry and the impact on rights and regulations.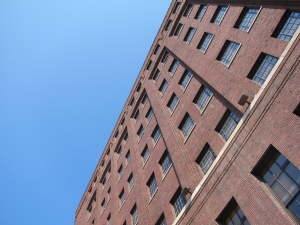 Property issues related to marijuana growing operations ranges from landlord and tenant law, usage laws, environmental issues and the broader impact on real estate values. Depending on whether pot is grown in a residential or commercial environment, or if the property is governed by a homeowner's association could also affect the rights of the tenant or property owner. Home owners and real estate professionals must be abreast of these changes as well. Where real estate brokers can profit from angling the best properties for marijuana production, new buyers must also have a clear understanding of their rights and obligations.

A current website (420 MLS) that features "420-friendly" properties is a testament to changing times. Here investors, growers, and other individuals in the marijuana industry can seek out commercial spaces for "cannabusinesses." There are other similar websites cropping up in Colorado and nationwide. While four states have passed laws to legalize marijuana for recreational use and another 23 states and the District of Columbia have passed laws permitting medical marijuana, federal law still prohibits the use, possession or sale of marijuana: how does this effect property?
With legalization, there has been an increased risk of industrial property explosions. Individuals who own industrial property must be wary when leasing to a company that intends to manufacture hash oil. Property owners as well as tenants should be concerned about the risk of asset forfeiture. The federal government can seize property if it has been used to conduct illegal activity if known by the property owner. For real estate investors, dispensary operators, and property owners, an experienced attorney can help stay in compliance with the law. Our Orange County marijuana real estate attorneys are experienced with how California state marijuana regulations and federal government laws are enforced.
In addition to the potential for asset forfeiture and liabilities, property owners may also have to deal with the potential of mold and smells. With a non-smoking policy, landlords can try to curb smoking pot, but vaporized marijuana may have a range of other smells that can be harder to identify, but easy to detect. Vaporized marijuana has the potential to soak into drywall and can be difficult to eliminate. Marijuana growing also requires a lot of water and poses a risk of mold, especially for commercial and residential landlords, or homeowners associations. Home owners should also be wary of purchasing a home that was used for marijuana cultivation and make sure that the property is inspected for mold.
The Los Angeles CANNABIS LAW Group represents growers, dispensaries, collectives, patients and those facing marijuana charges. Call us at 949-375-4734.
More Blog Entries:
Getting Started in the Medical Marijuana Industry, May 15, 2014, Los Angeles Marijuana Lawyer Blog
App Technology Highlights Future of Marijuana Business, July 9, 2014, Los Angeles Marijuana Lawyer Blog