Medical Marijuana in Orange County is a Thriving Industry Deserving of Respect
You can do more than smoke medical marijuana. It's also available as pot-infused barbecue sauce, butter and olive oil. It is oftentimes sold in biscotti, cupcakes and brownies. Medical marijuana in Los Angeles and elsewhere throughout the state is a thriving business that suits the needs of a number of deserving patients.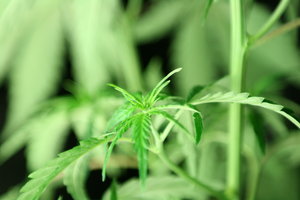 Our Riverside medical marijuana attorneys understand how necessary these companies are to those who require the treatment. California Collective Care has been open for nearly two years now and oftentimes sees about 80 customers each day. Medical marijuana dispensaries and collectives can be a positive in struggling communities.
The Northern California dispensary is one of 15 marijuana businesses in Vallejo. The city believes that there are about 20 more companies that aren't tracked on WeedMaps.com. The marijuana industry is just about the only thing in the city's economy that continues to thrive. There are only about 116,000 residents in the city. It's located about 25 miles north of San Francisco. Unfortunately, this city went bankrupt back in May of 2008. A number of local businesses closed and property values dropped. The city was forced to reduce its number of police officers by more than 30 percent to try to save a little money. Vallejo is one of the few places left that has no local laws to regulate the medicinal marijuana industry, partially because it does not have the funds to fight these companies in court, according to Bloomberg Businessweek.
Unfortunately, since the industry doesn't have the full stamp of approval from the city they are still forced to operate in a gray area. Many of the owners of the dispensaries and the collectives are unable to get approved for company bank accounts and they're unable to purchase health insurance for employees. Owners have gone to government officials and have asked to be taxed. Through taxes, they could then be classified as a legitimate business. In this case, both parties would benefit.
As the city climbs out of bankrupt, it has slowly begun to build up its police force. The next move is to put a measure on the ballot for voters to decide in November. The measure would impose a business-license tax on the dispensaries. They could be taxed up to 10 percent of gross sales.
"All the marijuana clubs in Vallejo want to be legal," Tomada says. "We help the public every day of the week here. We just want to be recognized as part of the community."
California was the first state to legalize the use of medical marijuana back in 1996. The goal of this legalization was to offer pain relief to those with AIDS, cancer and a number of other excruciating illnesses. Since then, doctors, patients and companies have faced a number of unnecessary crackdowns and illegitimate regulations to oversee the industry. The medical marijuana industry should be embraced by the state and used to generate much-needed revenue, to assist local patients and to fuel the city's economy.

The CANNABIS LAW GROUP is a law firm dedicated to the rights of medical marijuana collectives, patients and growers and has built a reputation for high-powered, aggressive legal representation of the medical marijuana industry in Southern California. Call 949-375-4734 for a confidential consultation to discuss your rights.
Additional Resources:

This California Town Has Really Gone to Pot, by Alison Vekshin, Bloomberg Businessweek
More Blog Entries:
City Officials Shut Down Medical Marijuana Collective in Centerville, Owner Faces Federal Charges, Marijuana Lawyer Blog, August 23, 2011
Medical Marijuana banned by City Council in Chico, Marijuana Lawyer Blog, August 21, 2011