More California Marijuana Products Passing Stringent Safety Tests
More California marijuana products are passing rigorous safety standards imposed by state law, though Orange County marijuana business attorneys know the the abrupt closure of a state-approved laboratory found to have fallen short in checking for pesticides has some Orange County cannabis companies scrambling to ensure they're meeting state guidelines.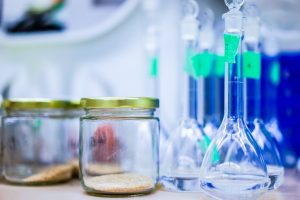 Earlier this year marked the beginning of broad legalization of marijuana in California, but strict testing of pot products was mandated by state officials beginning July 1. Eight weeks into that testing and one-fifth of all marijuana products were failing those standards. By November, however, California's Bureau of Cannabis Control reported the testing failure rate fell to roughly 14 percent. That still means approximately 24,000 marijuana items for sale never made it to store shelves.
Among those items reportedly having the highest failure rates were cannabis-infused:
Candies
Cookies
Tinctures (concentrated herbal extracts)
Those items on their own had a fail rate of about 26 percent over the summer, though this was still an improvement. Previously, the fail rate of these processed marijuana products had been about one-third. 
A spokesman for the state control bureau noted that although any regulation is going to have an adjustment period, the overall consensus is the California cannabis industry has made that adjustment rather quickly, considering all the rules that have gone into effect in a relatively short period of time. The lower fail rates are indicative of that, something the spokesman said was "encouraging."
As a long-time Orange County marijuana law firm, The Cannabis Law Group urges any business subject to these regulations to partner with a dedicated cannabis attorney to ensure guidelines are met and who can speak to regulators on their behalf, working to limit legal liability and product losses.
Those in tune with California cannabis regulations are likely familiar with the sudden shuttering of Sequoia Analytical Labs, a company based in Sacramento that surrendered its license when regulators with the state discovered the test the firm was using to clear products for pesticides was faulty. A recall of those products was issued, though by then, most of the pot products in question had been purchased and consumed. There were no reports of illness, and the faulty test doesn't necessarily mean the products were tainted, but rather if they were, the company's screening process may not have caught it.
State regulators won't comment on the case, but the company has said a flawed testing instrument was to blame. It's unclear if the company plans to take action against the manufacturer of the product for its losses. The glitch resulted in the company's failure to test for one-third of the 66 pesticides it was required to analyze. The director of the lab reportedly was aware of the failure and attempted to conceal it, resulting in the termination of that employee. The firm is now working to get its license reinstated to so it can resume business.
One concern that's been raised is whether marijuana testing companies have adequate oversight, given that the lab's directly had allegedly been falsifying records for months with no red flags.
Orange County marijuana lawyers know there has also been concern raised that these testing labs could be hotbeds of corruption, given that cannabis is now a highly-competitive, high-stakes industry. Could pot producers with dubious intent bribe these labs for favorable outcomes. Who would be checking to ensure such pay-to-play schemes don't corrupt the entire industry and  that such abuses are swiftly identified?
From July through November laboratories in California have tested samples of nearly 24,000 products, with roughly 3,400 of those failing. Growers appear to be doing the best, with 90 percent of buds sent for testing being cleared for sale.
California's revised regulatory rules for marijuana product testing are likely to be finalized next year, as the current guidelines have been identified as temporary.
The Los Angeles CANNABIS LAW Group represents growers, dispensaries, collectives, patients and those facing marijuana charges. Call us at 949-375-4734.
Additional Resources:
Higher percentage of California pot passing safety tests, Dec. 16, 2018, By Michael R. Blood, Associated Press
More Blog Entries:
Los Angeles Marijuana DUI Enforcement Funds Increased, Dec. 7, 2018, Orange County Marijuana Business Attorney Blog