New California Marijuana Regulations Finally Released
When the voters of California passed Proposition 64, it allowed for the legal use, sale and distribution of marijuana for anyone 21 years of age and over.  The Proposition also allowed the state to tax  the sale of marijuana and to enact regulations over the cultivation and sale of cannabis. There was much debate over whether the many separate agencies already in existence would each do their part in regulating the growing, sale and distribution, or if there would be a new agency created.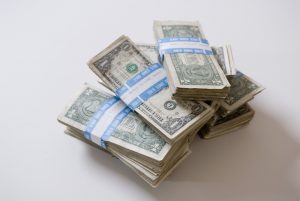 There was a new agency created for medical marijuana which was then transitioned into the Bureau of Cannabis Control to regulate the cultivation, manufacturing, distribution, and retail sales of cannabis as well as provide for laboratory testing. As our Riverside cannabis business lawyers can explain, the new regulations were finally released and are discussed in a recent news article from San Francisco Gate. These rules were created by the Bureau of Cannabis Control as well as other agencies such as the Department of Health and the Department of Food and Agriculture, which have both retained some control of the cannabis industry including medical marijuana and now legalized recreational use marijuana.
One of the new regulations will allow massive cannabis farms to operate, though those will mainly be in Northern California where many large farms already exist. These farmers are looking forward to transitioning into the growing of marijuana because they are likely to be much more lucrative than other crops.   There will also be independent and small delivery services operating legally. This is big step forward because their legal status was questionable at best for a long period of time. However, these smaller services help many medical marijuana patients and will also be very profitable in terms of the recreational marijuana market beginning in 2018.
The regulations did however prohibit the use of self-driving cars to deliver marijuana, and it cannot be delivered on bicycles. The marijuana bike messenger delivery method has been a mainstay in popular culture such as on shows like "High Maintenance" that started as web show before being picked up by HBO, and features a weed dealer interacting with his many clients.
These laws are only temporary as they were done under an emergency basis in that it will soon be 2018 and there are currently no regulations in place. There will be temporary business licenses issues pursuant to the emergency regulations so business can get started. We have seen delays as much as a decade in other jurisdictions in regulating the marijuana industry and that is something we do not want repeated in California as this is big business for everyone involved and there will also be a lot of tax revenue generated.  However, there will be a great deal of confusion for those trying to figure out how the new laws apply to their respective business so the best thing one can do is to speak with experienced attorney who can explain what needs to be done.
The Los Angeles Cannabis Law Group represents growers, dispensaries, collectives, patients and those facing marijuana charges. Call us at 949-375-4734.
Additional Resources:
California releases long-awaited cannabis regulations, will allow huge farms, November 16, 2017, By Rachel Swan, SF Gate

More Blog Entries:
Report: Medical Cannabis Nuns Selling Products on the Internet, May 14, 2017, by Cannabis Law Group