Expanding Cannabis Business Zones Means More City Regulations to Consider
As cannabis business zones continue to be established and expand in the state of California, entrepreneurs have many opportunities to grow their marijuana businesses. But this also means they must keep up with new and ever evolving regulations and standards.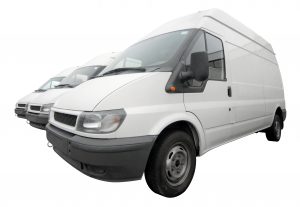 Many cities especially are passing regulations in order to limit the influence of the state on how the city chooses to oversee marijuana delivery services, growers, collectives, and edible and concentrate producers. Delivery services in particular must navigate a continually growing list of rules, ranging from methods by which the businesses can make deliveries to where they are allowed to set up.
In Hesperia, California, for example, the city council approved an amendment that expands the area approved for establishing delivery services and affirms cannabis activity regulations, according to an article from The Daily Press.
Marijuana delivery businesses in the cannabis Commercial Industrial Business Park zone district of Hesperia must be located at least 600 feet away from residential and agricultural zones, schools, day cares, playgrounds and parks, places of worship, among other restrictions. These rules are in line with regulations on other restricted businesses in the city, such as adult businesses, residential care units, and liquor stores.
The majority of the city council voted in favor of expanding the area in which delivery services could operate, citing medical marijuana use and a desire to show compassion and offer relief to residents who are suffering.
But the one dissenting councilperson brought up a recurring concern that such expansions not only increase accessibility for medical users, but could also open up the possibility for more irresponsible marijuana use. He cited an alleged increase of homelessness and a leap in drug violations in schools in Colorado in the five years since legalization occurred in that state. He pointed the finger at an increase in drivers involved in fatal crashes testing positive for marijuana use, though it's not clear if it is correlation or causation that has led to this jump.
While the compassionate response toward medical cannabis users has helped to further the cause in a positive way, there are still many negative perceptions and misunderstandings that have led to a myriad of added regulations and restrictions.
This is why it is so important for entrepreneurs looking to set up marijuana delivery services to speak to a cannabis lawyer. It is challenging enough to keep up with California state laws, but when laws differ from city to city, it's extremely difficult to keep up. An experienced marijuana business lawyer can give you the guidance you need to prevent potential future legal trouble that can be very costly or endanger your business.
Not to mention, it's essential for business owners to remember that marijuana is still a Schedule One substance on the U.S. Controlled Substances Act of 1970 (USCSA), opening the door to many more legal considerations when properly setting up your marijuana delivery business. Our cannabis business attorneys will show you how to navigate potential federal legal obstacles while also being compliant with state and city regulations.
The Los Angeles Cannabis Law Group represents growers, dispensaries, collectives, patients and those facing marijuana charges. Call us at 949-375-4734.
Additional Resources:
Hesperia council votes to expand cannabis business zone, November 26, 2017, By Rene Ray De La Cruz, The Daily Press

More Blog Entries:
New Regulations Require Cannabis Delivery Services to Rethink Their Business Models, October 9, 2017, by Cannabis Law Group