New Program in Works to Help Mitigate Marijuana Convictions in LA
While we are now the verge of having a legalized recreational marijuana industry in California, many in Los Angles fear they won't be able to join this growing and prosperous industry due to having a conviction involving marijuana on their record. As discussed in a recent article from Civilized, marijuana laws disproportionately affect those in minority communities, and some city lawmakers in Los Angeles are hoping to reverse these negative effects.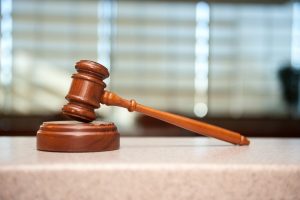 The theory behind this program is that since marijuana laws have been proven to have had disproportionate effects on African Americans and the Hispanic community, and those who suffered should not also be excluded from being able to legally make money in the medical cannabis and recreational marijuana industries. This initiative will be aimed at helping those in communities that have been impacted by harsh marijuana laws, their family members, and companies who have a track record of helping those in undeserved communities gain a foothold into the medical marijuana business.
As our Los Angeles cannabis business attorneys can explain, while there is a lot of money to be made in the business, there are a lot of the of obstacles facing any entrepreneur, especially  the ones who have previously had contact with the law regard marijuana.
One of the ways an experienced cannabis industry lawyer can help someone trying to get into the industry is with business licensing and conditional use permits (CUPs).  This can include representing applicants at the hearing before the Los Angeles City Council as the council will be deciding whether the applicatant is issued a conditional use permit.
Pursuant to the Medical Marijuana Regulation and Safety Act (MMRSA), there are 17 different different types of business licenses involving the cultivation and distribution of recreational marijuana. While this law provides a way for people to legally (under California state law) participate in the recreational cannabis industry, there is a lot of red tape, and for applicants who do not get through the process successfully the first time, it can be very difficult to get a second chance.  This is why it is best to speak with an experienced cannabis lawyer and make sure things are done correctly in the first place.
Many people are worried about paying for an attorney when they are first getting into business and figure they can take care of legal issues later.  The problem is that if things go wrong, it is often more costly to try and go back to correct problems after they have occurred.
People hoping to get in the business should understand that marijuana is still illegal under  federal law pursuant to the U.S. Controlled Substances Act of 1970 (USCSA).  When the law was enacted and  controlled substances were first scheduled on the list, marijuana was listed as a Schedule One controlled substance which means that congress considered it among the most dangerous illicit substances – even more dangerous than heroin.  While this classification is absurd, it does not seem like it will be changing given the current administration and its stance on medical marijuana and recreational marijuana. This means that a lot of care must be taken to avoid any issues with federal laws.
The Los Angeles CANNABIS LAW Group represents growers, dispensaries, collectives, patients and those facing marijuana charges. Call us at 949-375-4734.
Additional Resources:
LA Is Trying to Help People with Marijuana Convictions Get Into the Cannabis Industry, October 23, 2017, By Joseph Misulonas, Civilized
More Blog Entries:
California Formally Requests That the Federal Government Reclassify Marijuana, Oct. 17, 2017, L.A. Marijuana Attorney Blog