Medical Marijuana Good for Schizophrenia Treatment
Of all the issues that surround the debate about medicinal marijuana in Los Angeles, perhaps the one that carries the most weight is the one that has to do with the rights of patients.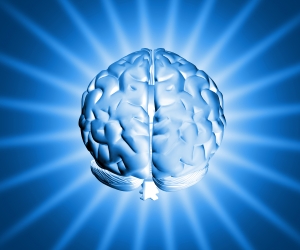 Our Los Angeles marijuana lawyers know that at the core of that are all of the amazing things that cannabis can do to alleviate an ever-widening range of ailments. More and more, studies are showing that the benefits of this drug are far-reaching, and the greater number of medical conditions we can show that it treats, the greater the weight of public support and the legal arguments we make to keep it legitimate.
Previously on our Los Angeles Marijuana Lawyers Blog, we've reported on the benefits for everyone from cancer patients to migraine sufferers. Now, there is a new study out indicating that those with schizophrenia may benefit from a marijuana prescription as well.
According to Time Magazine, German researchers at the University of Cologne studied a group of schizophrenia patients who had been admitted to the hospital after suffering a psychotic episode. Of those, 48 percent were treated with a drug called amisulpride. This is a drug that is not approved for use in the U.S., but is pretty similar to some that are fairly standard here for treatment of psychotic episodes. The other 52 percent of subjects were treated with cannabidiol (also known as CBD), which is a compound found in marijuana which is believed to be at the root of its anxiety reducing, calming effect. This is different than THC, which is the main substance in marijuana. THC has actually been found to worsen the effects of schizophrenia. But in previous testing with both humans and animals, it seemed as if CBD might work well as an antipsychotic.
So in this study, the researchers made sure that neither the doctors or the patients knew which substance the patients were receiving. In the end, all of the patients showed marked improvement in their psychological well-being. There was no difference between those who were given the marijuana substance and those were given the other prescribed drug.
Now, one might ask why then wouldn't we just use the approved antipsychotic drug, thereby avoiding any of the controversy that surrounds the marijuana-as-medicine debate? It comes down to side effects.
CBD did everything the amisulpride did – without the common and severe side effects that are known to accompany it and other antipsychotic drugs.
What kind of side effects are we talking about? For starters, antipsychotic medication has been known to cause severe and sometimes permanent movement disorders. They can also inhibit a person's pleasure receptors. Additionally, they have been closely associated with obesity and diabetes.
The German study indicated that while the benefits were seen by patients using both substances, only those taking the amisulpride suffered from weight gain and movement problems. Those who took CBD did not.

The CANNABIS LAW GROUP offers experienced and aggressive representation to the medical marijuana industry in Southern California– including growers, dispensaries and collectives, patients and those facing marijuana charges. Call 949-375-4734 for a confidential consultation to discuss your rights.
Additional Resources:
Marijuana Compound Treats Schizophrenia with Few Side Effects: Clinical Trial, By Maia Szalavitz, TIME Magazine
More Blog Entries:
California Marijuana Lawyers Show Solidarity With Defiant Pot Shops, April 17, 2012, Los Angeles Marijuana Lawyers Blog