Parents Fight for Medical Marijuana to Treat Children
Having a child who suffers from a seizure disorder is an enormous stress on not only the child, but the entire family. There are few things more difficult to imagine than seeing your child experience a life-threatening seizure and knowing the prescribed treatment isn't working.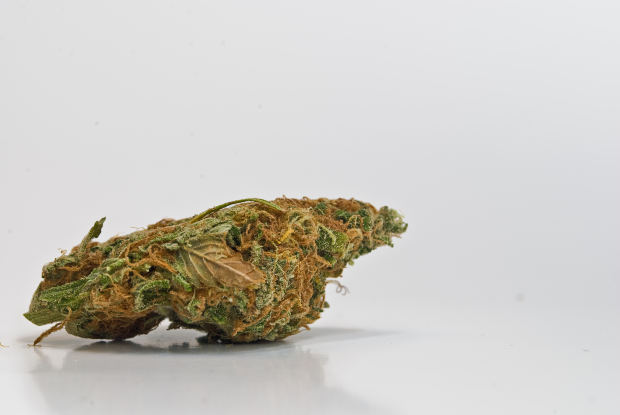 According to a recent news report from AL.com, some parents are fighting for the right to legalize medical marijuana on a national level so their children and others suffering can be treated with medicine that is actually proven to work. The article features the account of a 12-year-old girl lying nearly motionless with her mother in a Pittsburgh hospital bed. She is almost entirely motionless, except for a slight turn of her head or blinking of her eyes every so often. In this same hospital, a 5-year-old boy has suffered 15 grand mal seizures in less than two days.

The mothers of these two young epilepsy patients have known each other for a long time and just happen to be at the hospital on the same day. The reason they know each other is because they are both in a group of parents who work with medical marijuana advocates to try to get politicians to change the law. Their goal: For parents of children with seizures can give medical marijuana to their children, if other treatments have proven unsuccessful. There is unfortunately a lot of resistance to this idea.
As our Los Angeles medical marijuana dispensary attorneys understand, medical marijuana has been proven a very effective treatment for children with seizure disorders. Conventional treatment involves the use of powerful drugs like Klonopin, which is highly addictive, has serious side effects and does not always work in children with epilepsy. Ironically, people do not seem to have a problem with doctors giving this and other powerful and addictive drugs to children. However, they believe that medical marijuana should be banned.
It is also important to understand the manner in which parents have been giving medical marijuana to children with seizure disorders. It is not as if parents are taking out a bong or rolling a joint and letting their young children smoke marijuana. This is a major misconception that has no basis in reality. Obviously, no parent is advocating for this. In reality, medical marijuana can be heated through a process designed to extract the oil in a purified and sterile environment. This THC extract can then be mixed with oil, such as coconut oil, and dispensed in small bottles. Parents can measure one or two drops of this THC oil and administer it to the sick child two or three times a day. This small amount of THC oil has proven to be remarkably effective at preventing seizures.
While 23 states and the District of Columbia have legalized medical marijuana, only 17 of these states allow parents to administer medical marijuana to children. The states that do allow medical marijuana to be administered to children, including California, only allow the liquid oil form of the drug to be used. These states also tend to limit it to the treatment to seizure disorders.
The Los Angeles CANNABIS LAW Group represents growers, dispensaries, collectives, patients and those facing marijuana charges. Call us at 949-375-4734.
Additional Resources:
Desperate parents driving national demand for medical marijuana, August 20, 2015, AL.com, By Lex Talamo, Nick Swyter and Calah Kelley
More Blog Entries:
Cannabis Less Dangerous Than Heroin, New DEA Chief Concedes, Aug. 2, 2015, Los Angeles Marijuana Lawyer Blog