How Your Pet's Medical Marijuana Use can Subject You to Liability
Humans are not the only ones to benefit from California's legalization of recreational marijuana. Pets, too, can receive medical benefits from marijuana. National Public Radio reports on the anti-anxiety effects of marijuana products that are designed for use by pets. Such products produced noticeable benefits for dogs that were agitated by fireworks. (Shelters see an increase in activity around the Fourth of July and New Year's Eve, due to pets who run away after being frightened by fireworks.)
While marijuana products and derivatives can help soothe pets, they can also subject an owner to criminal liability for possession.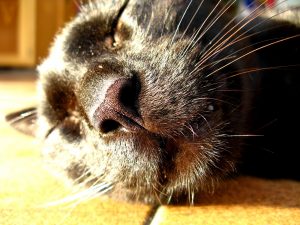 Avoid costly criminal proceedings by considering these aspects of California's possession laws:
The possession of marijuana is prohibited federal law. This applies for any purpose – medicinal, veterinary, or recreational. This means that pet owners can be guilty of a federal crime for transporting marijuana pet products across state lines. It is also a federal crime to possess any marijuana products on federal lands within the state borders. The Sacramento Bee reports that the National Parks Service will continue to enforce federal marijuana prohibitions on national park lands within California, just as it did prior to the legalization of recreational marijuana in California as of November 2016. There are many popular tourist destinations in California that fall under the jurisdiction of the National Parks Service, including: Redwood National Park, Golden Gate National Recreational Area, Alcatraz Island, Yosemite National Park, Joshua Tree National Park, Cabrillo National Monument, and Death Valley National Park.
The San Diego Union Tribune notes that recreational marijuana possession is limited to one ounce of marijuana and six plants. Pets have no allotment: any marijuana products for a pet must fall within the owner's possession limits. The Union Tribune also notes that only those Californians over the age of twenty-one may legally possess recreational marijuana. Pet owners under that age can face criminal charges for possessing marijuana pet products.
Marijuana products – whether for pets or humans – can only be purchased from businesses which have been licensed by the state. Under the terms of the Adult Use of Marijuana Act, the state has until January 1, 2018 to begin issuing business licenses for the sale of marijuana. The Desert Sun reports that this project is a "massive undertaking". It comments upon the many administrative requirements which must be met before the state can issue cannabis business licenses, and invites speculation about what will actually occur on January 2, 2018. (State agencies will be closed on January 1 for a state holiday.) Regardless of the state of business licenses in January 2018, it will still be illegal to buy marijuana products from any unlicensed person or entity.
The conflict between state and federal marijuana laws can make it difficult to legally administer your pet's anxiety medications in California. This doesn't mean you are out of options or that you absolutely should not use cannabis if that is what works best for your pet. But understand the law, and be prepared for a vigorous criminal defense by hiring an attorney who has experience in the area of cannabis law.
The Los Angeles Cannabis Law Group represents growers, dispensaries, collectives, patients and those facing marijuana charges. Call us at 949-375-4734.
Additional Resources:
Some Marijuana-Derived Treatments Aim to Soothe Skittish Pets, July 4, 2017, by Ingfei Chen, National Public Radio
More Blog Entries:
Report: Cannabis Edibles for Pets is a Growing Industry, June 19, 2017, by Cannabis Law Group