California's Recreational Marijuana Law Create Business Opportunities for Craft Wine and Weed Pairings
The legalization of recreational marijuana in California has created a revolution within the cannabis business sector. As cannabis business owners prepare to adapt to the regulatory and financial overhaul of an entire industry, many are looking to the craft wine sector as a model of profitability in a highly regulated industry. Some ambitious entrepreneurs are even looking to combine the two in a potent combination of craft pairings.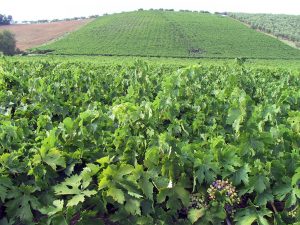 The Craft Strategy
The overhaul of the cannabis industry in California is an expensive proposition, and many owners of smaller cannabis businesses simply do not have the resources to adapt their business model to new regulations. They are addressing this problem in many different ways. Some small farm owners are banding together to form marijuana co-ops, which will help all participants adapt to the changing industry. Others are borrowing the business model of the craft wine industry: by focusing on a specialized product which commands a premium in the marketplace, their profit margins increase dramatically.
Leafly reports on the case study of one Sonoma County grower who has eschewed the mass market strategy with great success. Sam Edwards grows loose, airy buds that have little value on the flower market, but are "absolutely great for extracts". Indeed, his vape cartridges command a premium of nearly double the price of other cartridges. Edwards himself worked in the wine industry, and it was there that he learned this business strategy. By developing a high-end specialty product with local character, niche wineries were able to compete with large, mass-production wine companies. Edwards does the same to compete with mass market cannabis growers.    
Entrepreneurs from both the wine and cannabis industries also recognize the potential of combining these specialty products. National Public Radio interviewed one winery owner, Tom Rodrigues, whose customers frequently ask him about cannabis. Such business owners recognize the potential of combining the two products. NPR also reported on a highly-curated craft meal put on by Sam Edwards. Edwards offered wine and marijuana selections, along with farm-to-table food pairings that had been carefully selected for both delicacies.
Hesitation from the Craft Wine Industry
 Of course, not everyone is eager to combine craft wine with craft cannabis. Tom Rodrigues, while recognizing his customers' needs, also found the regulatory obstacles to be insurmountable. Because alcohol and cannabis cannot be sold at the same location, the wine tasting room would have to be removed from the farmland on which he grows both grapes for commercial winemaking and marijuana for personal use.
Other winemakers and Sonoma County residents have different concerns. The smell of marijuana, the security of cannabis farms, and impaired driving are all problems which will affect the area if cannabis makes a widespread takeover of Sonoma County.
In spite of the challenges, both wine producers and cannabis businesses can benefit from the symbiotic potential of craft business integration. Preparing for this integration now can allow craft cultivators to access lucrative business opportunities when licenses are issue in January 2018. Consulting with an experienced marijuana attorney can help you navigate the challenges.
The Los Angeles Cannabis Law Group represents growers, dispensaries, collectives, patients and those facing marijuana charges. Call us at 949-375-4734.
Additional Resources:
Pairing Wine and Weed: Is it a California Dream or Nightmare?, July 10, 2017 by John Burnett, National Public Radio
More Blog Entries:
California Vineyards Entering Marijuana Business, June 4, 2017 by Cannabis Law Group