Recreational Marijuana Gets Sanctuary in Berkeley
While excitement over marijuana legalization continues to rise at the state level, the incoming clouds of the federal government continue to threaten to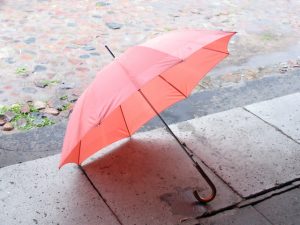 rain on the parade. And while some hope to just wait out the storm, others are taking the matter into their own hands.
Berkeley City Council is putting its city and citizens first by becoming a sanctuary city for adult-use marijuana, according to CNN. The council passed a resolution recently that would prevent local agencies from using city funds to enforce federal marijuana laws. That means if federal agents try to come down on anyone in the city, they can do so within the boundaries of their own authority, but not with the assistance of the city or its employees. No financial assistance. No help from employees. No access to information.
The city is taking it a step further as well by actively fight against any steps by Drug Enforcement Administration to close down recreational marijuana businesses in the city.
Our marijuana legalization attorneys in Orange County are proud to be in a state that has always led the way on cannabis protections. California was the first state to legalize medical marijuana under Compassionate Use Act of 1996. And through Prop 64, it joins a select group of states in blazing a trail for adult-use marijuana across the nation. But shortly after recreational marijuana was legalized in the state Jan. 1, Attorney General Jeff sessions reignited his anti-pot agenda and began rolling back protections, namely the Cole Memo, a directive that ordered federal prosecutors to lay off prosecuting marijuana offenses in states where the activity in question is legal.
Law-abiding Californians are tired of having marijuana's status as a Schedule I narcotic under Controlled Substances Act, 21 U.S.C. Section 812 held over their heads. The countless marijuana patients over the past two decades know first-hand the medical benefits of the drug, despite the claim it has "no currently accepted medical use," if its Schedule I classification is to be believed. And to think of it as being in the same category as ecstasy, heroin and LSD would be laughable if it wasn't so infuriating. Likewise, those who enjoy cannabis for recreational purposes know it doesn't hold the addictive power of these other drugs nor does it come with comparable health risks.
Berkeley's mayor pushed for the measure, which he believes is the first of its kind in the country. The move isn't totally unique, though. Berkeley had already established itself as a safe harbor for medical marijuana a decade ago to protect providers and patients in the city.
Our legal team applauds any and all efforts to protect Californians from the misguided, aggressive, and outright dangerous agenda of the current Department of Justice. It's why we have dedicated ourselves to providing legal assistance to the innumerable people who have positively benefited from marijuana: whether as a patient, a business owner, a responsible adult user, or all the Californians who will reap the benefits of increased tax revenues helping the state. Our highly skilled team is here to offer business advice, defend you against marijuana-related criminal charges, or assist you in civil disputes.
The Los Angeles CANNABIS LAW Group represents growers, dispensaries, collectives, patients, defendants, workers and those facing criminal marijuana charges. Call us at 949-375-4734.
Additional Resources:
Berkeley Declares Itself a Sanctuary City for Recreational Pot, Feb. 14, 2018, By Madison Park, CNN
More Blog Entries:
Sessions Rolls Back Directive Protecting State Marijuana Laws, Jan. 25, 2018, By Marijuana Legalization Lawyers Blog