States Too Slow to Implement Medical Marijuana Laws Face Litigation
As medical marijuana legalization is becoming law of the land in states across the country, many states are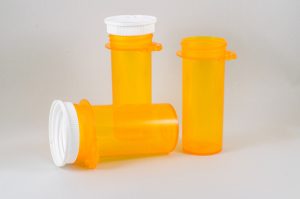 struggling with best practices and how to implement the laws quickly and correctly. It often falls to state departments, local legislatures, and other agencies to sort out licensing and sales practices.
Though this process can be difficult for the government agencies in charge of such oversights, it is the citizens of the state who suffer the most when provisions are dragged out unnecessarily.
This has led to lawsuits filed by those who allege they have experienced direct pain or damages due to the way states are implementing new laws.Recently, a lawsuit was filed  in Florida's  Second Judicial Circuit Court against the Florida Department of Health for failing to comply with Amendment 2 of the state's constitution allowing for the sale and use of medical marijuana.
The amendment appeared on the ballot and received a majority vote in November 2016, and the state legislature signed into law provisions for implementation. According to Florida Senate Bill SB8A, the state Department of Health was mandated to issue 10 new Medical Marijuana Treatment Center (MMTC) licenses by Oct. 3, 2017, but had not at the time of the filing. MMTCs are the only places allowed to process, grow, and sell medical marijuana in the state.
The plaintiffs are a Florida nursery planning to provide medical marijuana and an epilepsy patient who is seeking relief from seizures.
The family who owns the nursery said they were inspired to convert their facility into a Medical Marijuana Treatment Center (MMTC) as a result of a family member who served in the U.S. Army. Though their loved one passed away in January, the family firmly believes medical marijuana could have prolonged his life and are determined to get a license to prevent the same fate for other veterans and suffering patients, according to the Huffington Post. The family claims they have gone above and beyond preparing to get a license, traveling to other states and learning the ropes to convert their facility, but that the Department of Health has failed to meet required standards.
The second plaintiff was diagnosed with epilepsy at age 13 and alleges marijuana is the only relief he can get from the multiple potentially lethal seizures he experiences on a daily basis. He claims to have been prescribed a battery of drugs that have proven ineffective over time and that come with harmful side effects, such as depleting his bones of calcium.
The Department of Health said that it is diligently working to implement the law, but has run into holdups due to other legal challenges to the legislation.
Our Los Angeles medical marijuana lawyers are watching this and similar cases closely. We are monitoring ways that delays in California could affect the people in and around Los Angeles. If you have experienced harm in any way as the result of improper implementation of cannabis laws, our team will explain the latest local, state, and federal laws and help protect your rights.
The Los Angeles CANNABIS LAW Group represents growers, dispensaries, collectives, patients and those facing marijuana charges. Call us at 949-375-4734.
Additional Resources:
Two Suffering Florida Families Sue the State to Force Compliance with Medical Marijuana Law, Nov., 22, 2017, by Gary J. Stein, Huffington Post
Bill's Nursery, Inc. and Bowen v. The Florida Department of Health, Nov. 21, 2017, Florida's Second Judicial Circuit Court
Other Blog Entries:
Florida Lawmakers Consider Expanding Medical Marijuana Law, April 2, 2017, Cannabis Law Group