Synthetic Marijuana Dealer Convicted in Closely-Watched Federal Case
A Minnesota head shop owner was recently convicted on nearly all of the criminal charges against him in a federal case that was being closely watched by marijuana defense attorneys in California and around the country.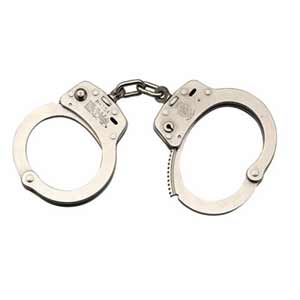 The case had to do with the sale of synthetic forms of marijuana, often referred to as "incense" or "spice" or "bath salts."
To call these substances "marijuana" at all is rather misleading, given the fact that these substances truly have zero medicinal properties and are wholly manufactured chemicals, as opposed to cannabis, which is a natural plant grown from a seed.

In fact, it was the manufacturing element that made this case so important.
These types of synthetic drugs occupy something of a legal gray area for law enforcement and prosecutors. The reason is because manufacturers can alter the formulation of the substance faster than authorities can regulate it.
This prosecution out of Minnesota was considered a test case. Federal prosecutors alleged that the defendants (which also included the shop owner's girlfriend and son) knew that they were selling drugs that were intended for recreational purposes that would get people high. Meanwhile, the shop owner never contested the fact that he'd sold the substances, but argued that there was nothing illegal about it.
The 56-year-old shop owner was ultimately convicted on 51 of the 55 counts against him, with charges ranging from money laundering to drug misbranding to sale of analogued controlled substances. Authorities say that although the substances were marketed as skin treatments, glass cleaners and potpourri, the defendants knew they were intended to be consumed by humans for the purposes of altering bodily functions.
The defendants face up to life in prison upon sentencing, while prosecutors are requesting the government move forward with a $6.5 million civil forfeiture action of all the shop owner's assets.
However, the shop owner's defense lawyer has said that he intends to appeal the verdict and request a new trial, specifically on the basis that the defendant was unable to tell the jury about statements made by lawmakers prior to the arrest. For example, U.S. Sen. Amy Klobacher was one of several officials widely quoted as saying that the problem with combating synthetic drug sales is "that they're often legal."
There was no law on the books, defense lawyers say, that specifically barred the sale of these substances, and there was nothing obvious on the packaging to indicate it was meant for purposes other than how it was labeled.
But clearly, prosecutors have proven with this case that they can still successfully convict sellers of synthetic drugs without those elements, and fighting such charges won't be as easy as some had hoped.
Out of his shop in Duluth, the owner reportedly earned an average of $16,000 daily on synthetic drug sales, while intermittently battling federal authorities, who launched a series of raids resulting in the seizure of drugs, guns and cash. Still, they weren't able to actually shut the shop down until the city passed an ordinance requiring a license to sell synthetic drugs.
Such cases still aren't open-and-shut, by any means. However, they will certainly be tougher to defend than previously believed.
The Los Angeles CANNABIS LAW Group represents growers, dispensaries, collectives, patients and those facing marijuana and drug charges. Call us at 949-375-4734.
Additional Resources:
Jim Carlson GUILTY Of Dealing Misbranded, Synthetic Drugs In Minnesota, Oct. 8, 2013, By Steve Karnowski, Associated Press
More Blog Entries:
Latest Medical Marijuana Crackdown Victims: Parents and Children, Oct. 3, 2013, Los Angeles Marijuana Arrest Lawyer Blog