Flying with marijuana used to earn travelers a one-way ticket to jail (do not pass "Go," and you'll be paying a lot more than $200).
Since then, standards have relaxed considerably, particularly locally at the Los Angeles International Airport. However, it's not necessarily the same at your destination spot, so it's important to be informed about your rights and responsibilities.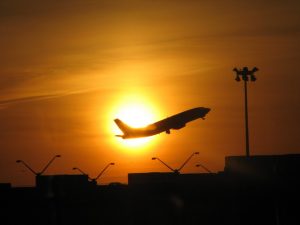 Current policy for marijuana at LAX essentially follows California state law, according to a report from Los Angeles Times. If an adult passenger has less than an ounce on hand, airport police allow them through security. This is true even if the person is headed to a location where marijuana is illegal. Transportation Security Administration agents have bigger fish to fry, so they leave dealing with issues like nominal amounts of cannabis up to local airport law enforcement, who have mostly been passive.
Los Angeles Councilperson Mitch Englander would like to give more consideration to federal law by encouraging passengers to surrender their cannabis before going through security. He proposes adding an "amnesty box" at the airport, where marijuana can be deposited before a flight – no questions asked, no penalties. Continue reading