Vermont Governor Signs Recreational Marijuana into Law
Attorney General Jeff Sessions recently rescinded an Obama-era Department of Justice memo, which directed federal prosecutors to lay off cannabis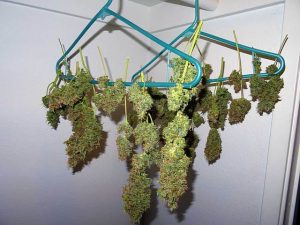 charges in states where activity is legal. This has effectively opened the doors for officials to pursue legal action against operations per the federal Controlled Substances Act, 21 U.S.C. Section 812, even though they are abiding state laws.
That isn't stopping states, though, from pressing forward with marijuana legalization.
Vermont is the latest state to make recreational marijuana legal for adult use, joining California, Colorado, Washington, Oregon, Maine, Massachusetts, Nevada, Alaska, and Washington, D.C. But what makes Vermont unique is that this is the first recreational marijuana law passed through legislation rather than a ballot initiative, according to a report from Huffington Post. This was necessary, however, because the state does have a system for voting on such measures.Also different, Vermont's law does not speak to sales, other than re-enforcing that sales are illegal to those under the age of 21, or setting up a regulated market.
Gov. Phil Scott (R) signed House Bill 511 into law, which eliminates punishment for possession of up to one ounce of marijuana, two mature cannabis plants, and up to four immature plants. The governor cited his belief that adults should be free to do what they want on private property, so long as it does not endanger the health or safety of others.
Scott vetoed a similar bill last year, ordering a committee be formed to research cannabis markets and how they might affect the state. This committee continues to focus on education efforts and safety strategies. If the committee gathers the necessary research and forms stable and effective plans, then the governor said he will consider establishing an infrastructure for sales in the state. Vermont's lieutenant governor voiced a desire to make sure whatever structure is put in place focus on small operations rather than large out-of-state businesses.
With some public skepticism that the governor will ever establish such a system, it's possible the state legislature might move forward without Scott. Some politicians, however, worry about how public reaction might affect election bids later in the year. To override a veto from the governor, a 2/3 vote would be necessary in each chamber. Meanwhile, the citizens of Vermont will be growing and using marijuana, and the state will lose out on a substantial amount of tax revenue that would be born from regulating and taxing legal sales.
Our Orange County recreational marijuana attorneys know these are confusing times for citizens and businesses alike. With recent polls showing 60 percent of Americans are in favor of full cannabis legalization, it's hard to imagine why politicians would keep pushing back, especially with the ways marijuana has benefited people's health and local economies. But push back they do, making it important to have an experienced legal team on your side, in case you find yourself fighting criminal charges or facing a civil lawsuit. Our team consists of a civil lawyer who handle civil cases and criminal lawyers who handle criminal cases, rather than jacks of all trades. This ensures you always have someone with the proper experience representing you.
The Los Angeles CANNABIS LAW Group represents growers, dispensaries, collectives, patients, defendants, workers and those facing criminal marijuana charges. Call us at 949-375-4734.
Additional Resources:
Vermont Makes History by Legalizing Marijuana, But Its Law Comes With a Catch, Jan. 22, 2018, By Nick Wing, Huffington Post
More Blog Entries:
More States Look to Legalize Marijuana in 2018, Jan. 21, 2018, Cannabis Law Group