Yet Another Bill Aimed at Regulating Dispensary Operations in Los Angeles
An Orange County state senator is backing a new bill that would prohibit medical marijuana dispensaries in Los Angeles and elsewhere from operating near homes. The new bill would forbid a dispensary from opening within a 600 foot radius of any home or residential zone in the area. The bill would also clear the way for other cities and counties to enact even stricter restrictions on the operation locations of dispensaries, according to the OC Register.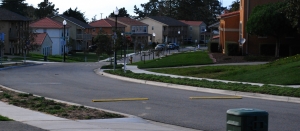 The bill was written by Sen. Lou Correa, D-Santa Ana, after a dispensary in Anaheim opened on a residential cul-de-sac last month. The neighborhood protested and police closed the shop down.
Our Los Angeles medical marijuana lawyers recognize that there are a seemingly endless number of restrictions and regulations placed on these dispensaries. As we recently reported on our Medical Marijuana Blog, the city is also planning on enforcing more zoning regulations, land use regulations and punitive actions. They plan on continuing their enforcement aimed at keeping dispensaries away from schools. These regulations are meant to reduce the number of dispensaries in the area. If you are facing charges for operating a medical marijuana dispensary, you are urged to contact an experience attorney immediately as they can fight for your rights as a legal business operation in the state of California.
Correa's bill is one of at least five authored this year by state lawmakers in an attempt to refine the medical marijuana rules of California. One of the bills looks to place larger taxes on medical marijuana and another would prohibit employers from discriminating against qualified users.
Those bills, that were written 15 years after Californian began allowing medical-marijuana sales, underscore the explosive growth of the industry. Now, medical marijuana dispensaries in cities here and across the state are listed in trade magazines and websites. Still, they remain under attack by the same politicians who often seek to tax them.
Opponents believe that medical marijuana is just a front for drug legalization and recreational use, according to ProCon.org.

The Los Angeles medical marijuana lawyers at the CANNABIS LAW GROUP are offering legal assistance to medical marijuana dispensaries and collectives throughout the Los Angeles area. Call 949-375-4734 for a confidential consultation to discuss your rights.