California Cannabis Lawyers Fight to Ensure Promised Industry Equity
Los Angeles marijuana lawyers know the California Cannabis Equity Act of 2018 as an act of penance. It would never make up for the upended lives or communities torn asunder in a decades-long government failure that was the "War on Drugs." It was an effort that cost untold billions, frequently sparked caustic tensions between police and the people and targeted mostly those in poor minority communities. But the programs meant to give a leg up to those unfairly affected appears to have hit many stalls and snags. Some wonder if that wasn't intentional, given that the program has been controversial in some circles.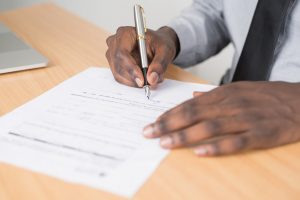 When California voters legalized recreational marijuana for adults in 2016, suddenly there were people getting rich doing the same thing that led to arrests, prosecution and harsh minimum mandatory prison term for tens of thousands. Even after their release from incarceration, the government's civil seizure of  all assets even tenuously connected to drugs, plus the stigma of a permanent "felon" label blocked access to student loans (sometimes any loans),  job opportunities and housing options.  The racial disparity of the impact stunning. The ACLU reporting blacks were arrested at a rate of four-fold higher than whites, despite basically the same usage rates. It was way worse in some communities, like Oakland, where black residents accounted for 27 percent of the population but 77 percent of those arrested for marijuana.
The concept of "cannabis equity" is that those hit much harder by harsher marijuana laws should now be extended lower entry barriers into the legal California cannabis market. California earned a fair amount of applause for the initiative, one no other legal marijuana state has launched. Funded by $10 million in loans, grants and support services, there are currently just four local branches operating  – Los Angeles, Oakland, Sacramento and San Francisco. But some report it's not going so smoothly. As reported by Pew Charitable Trusts, a number of local equity offices (funded by the state's Department of Cannabis Control and Regulation) have had trouble with launch – potentially delivering yet another blow to applicants, giving other non-equity program cannabis companies a head start into those markets.
Los Angeles marijuana business attorneys have seen issues with some of the following:
Funding and staffing shortfalls in social equity programs;
Extended wait times for business license processing – even once it's established the applicant does qualify.
Lax oversight in arrangements made through the program connecting social equity businesses and outside investors, leading many to point out the financial risk this places on the social equity candidate, up to and including loss of his or her fair share in the company. Investors are almost always necessary because social equity applicants aren't wealthy and may not even have access to typical bank loans. Investors apply through the local agency to partner with a social equity applicant, and the idea is it will ultimately be successful for everyone. But some say it's turned predatory, with investors targeting social equity applicants for fraud while the state offers little oversight. The most common complaint is an investor using the social equity marijuana applicant to get a foot in the door, then leaving the fledgling business owner without a fair stake in the company.
There is a belief shared among minority community advocates that the social equity system in Los Angeles especially was "set up to fail."
There is talk more money could be allocated to the programs, which could possibly be used to extend 4-to-5-year no-interest loans to social equity marijuana business owners – so they wouldn't have to rely as much or at all on private, potentially unscrupulous investors.
Those interested in applying for the cannabis social equity program in Los Angeles would be wise to work with an attorney experienced in marijuana law. You cannot necessarily count on the state to look out for your interests, properly vet investors or protect against fraud. Your attorney can often fill that role and help you navigate this frustrating and slow-moving bureaucracy.
The Los Angeles CANNABIS LAW Group represents growers, dispensaries, collectives, patients and those facing marijuana charges. Call us at 949-375-4734.
Additional Resources:
Challenges – and controversy – swirl around marijuana social equity programs in California, Nov. 29, 2018, Marijuana Business Daily
More Blog Entries:
More California Marijuana Products Passing Stringent Safety Tests, Dec. 16, 2018, Los Angeles Marijuana Lawyer Blog