California Cannabis Testing Lab Shut Down Amid Reports of Doctored Lab Results
Hundreds of batches of marijuana products may need to be recalled and retested after a California cannabis testing lab surrendered its license following a state inspection reportedly revealed falsification of product testing results over the last four months. Los Angeles marijuana business lawyers recognize this could have substantial impact on statewide supply and industry operations heading into the new year. That's because come Jan. 1, 2019, a host of additional marijuana testing requirements go into effect, and cannabis oils, flowers and edibles are required to undergo more rigorous testing for certain toxins like heavy metals. This is bad news because bottlenecks at state-authorized testing labs were already beginning to form, slowing the process of getting these products from seed to sale.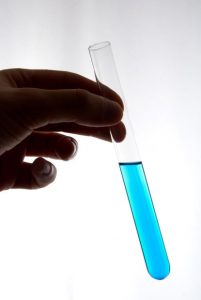 The lab in question, Sequoia Analytical Labs in Sacramento, was undergoing a routine inspection late last month when state investigators with the California Bureau of Cannabis Control noted that in testing for 66 pesticides required by law, tests for 22 of those were not correct, thanks to a "faulty instrument." Furthermore, the bureau reported the lab director was aware the results were erroneous, and not only failed to intervene and take corrective action, but instead falsified lab results to indicate the products were safe when in fact they may not have been.
Safety Concerns for Faulty Testing Prompt Marijuana Business License Forfeiture
A message from the marijuana safety testing lab indicates the firm was "horrified" to learn about the potential safety breach, and in turn voluntarily surrendered their license while corrections were made.  The director of the lab was also reportedly fired, and a replacement has been hired. Per the message, the company is hoping to have its license reinstated by the beginning of next year.
The state plans to contact distributors of affected products in order for them to be retested, which will be done free of charge. At this juncture, there is no indication that the 700 to 800 products that were given potentially erroneous certificates of analysis since the beginning of July were actually contaminated, so the state isn't making any demands for affected marijuana products to be destroyed. Some of those products have already been sold and consumed to the public, meaning only a small percentage may actually need to be recalled at this point. In fact, officials said they would be surprised if 200 of those products were even still on shelves.
Even so, Los Angeles marijuana business lawyers understand this is the largest recall of cannabis products to date in the state-regulated market in California.
The impact of this incident is outsized, given that there are only 43 marijuana testing labs in the entire state of California. Plus, marijuana testing was already grappling with a backlog, which delays product release, increases demand and thus pricing and could fuel the black market. It certainly doesn't help that taxing on marijuana products is already sky-high, which also fuels higher prices.
The state now imposes a limit of 100 milligrams of THC per serving package. In addition to potency, pot products are also tested for pathogens and pesticides.
Contact the employment attorneys at Nassiri Law Group, practicing in Orange County, Riverside and Los Angeles. Call 949-375-4734.
Additional Resources:
State shuts down cannabis testing facility Sequoia Analytical Labs for falsifying results, Dec. 3, 2018, By Scott Rodd, Sacramento Business Journal
More Blog Entries:
More California Marijuana Dispensaries May Be Cropping Up in Sacramento, Nov. 17, 2018, Los Angeles Marijuana Business Lawyers Blog