California Marijuana Company Siphons Uber, Lyft Workers for Cannabis Deliveries
The gig economy that contracts ride-share drivers is known for being unpredictable, tedious and, as contract workers, exempt from key employment benefits like health insurance, workers' compensation and retirement savings. Now, with marijuana delivery services in L.A. and throughout California legal, cannabis companies are starting to poach these workers from big-name ride-share companies like Uber, Lyft and DoorDash.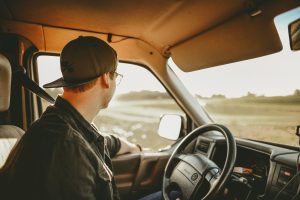 Los Angeles marijuana delivery attorneys know the pace is likely to pick up now that California's Bureau of Cannabis Control this month moved to allow the delivery of marijuana products throughout the entire Golden State. This includes allowing delivery drivers access to those areas with local bans on marijuana sales, per NBC San Diego. Although the move is opposed by the California League of Cities as well as numerous law enforcement agencies. Los Angeles marijuana delivery attorneys know means some drivers may get some flack from local police. In fact, as our cannabis criminal defense law firm knows, the state regulator took action to make this right explicit after several law enforcement agencies in non-pot-friendly communities made it known they intended to detain and arrest licensed marijuana delivery drivers who were ferrying marijuana through their cities for commercial purposes. Despite this opposition, the directive from the state control agency will become law next month unless the state's Office of Administrative Law intervenes. If that occurs, the matter could wind up in court.
State marijuana regulators, given broad control by voters to regulate virtually every aspect of legal cannabis sales, maintain that when California voters passed Proposition 64 legalizing marijuana for recreational production, sales and possession, that included delivery services too. A spokesman for the agency noted that marijuana dispensaries that are regulated have tight security, verify each driver's identity and legal age and are careful to make sure every employee is properly licensed. 
Our Los Angeles marijuana delivery attorneys note that these services are an imperative for those who rely on the drug to help relieve anxiety or pain and how are unable to make the oftentimes long drive to make a purchase. In effect, they end up shut out by the legal market.
Rideshare Drivers Find Favorable Job Conditions With Los Angeles Cannabis Delivery
In a recent analysis by Forbes, it was noted that Uber and Lyft drivers were finding cannabis delivery services a superior alternative to the gig economy, where they frequently worked 14-hour days without employee benefits. (Ride share companies have worked hard to deny "employee" status to drivers, instead designating them contract employees.)
Regulations on California cannabis companies, meanwhile, require firms to hire marijuana delivery drivers as either part- or full-time employees, meaning they get more stable income, better pay and work less hours (or else are paid overtime for any hours worked over 40 in a standard work week).
Recently, a Bay Area company recruited some 200 marijuana delivery drivers previously working for local ride-share companies. They were hired as full-time employees, given healthcare benefits and a 401k plan. They also get 10 allotted yearly days of paid vacation and discounts on products (which they are not permitted to consume while driving). Each drover is vetted by local police and given a special identification, which they must relinquish if terminated, per state regulations.
The Los Angeles CANNABIS LAW Group represents growers, dispensaries, collectives, patients and those facing marijuana charges. Call us at 949-375-4734.
Additional Resources:
Regulators: Pot Deliveries Can Be Made Throughout California, Dec. 9, 2018, Associated Press
More Blog Entries:
California Marijuana Attorneys Expect Hemp Farming to Grow Across U.S., Dec. 9, 2018, Los Angeles Marijuana Delivery Attorney Blog