California Marijuana Arrests Down, But Pot Restrictions Still Pose Legal Woes for Consumers
To answer a question that still commonly crops up for our Los Angeles marijuana criminal defense attorneys: Yes, you can still get busted for cannabis-related offenses in the state of California.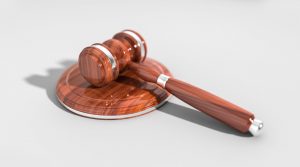 When California legalized cannabis for recreational purposes with Prop. 64, broadly opening the market for adult consumers earlier this year, it did not legalize all cultivation, production, sale and possession of the drug. Instead, marijuana legalization was inducted into a highly-regulated market. And while criminal arrests for cannabis possession are down, there is still a risk of running afoul of state regulations and criminal codes.
This summer, a crime report issued by the state revealed that while marijuana-related arrests in mid-2018 saw a significant drop this year compared to last (56 percent overall, with felony marijuana arrests down 74 percent), there is still a risk that Californians and visitors could face substantial jail or prison terms, hefty fines and criminal records. Still, the number facing those risks fell by 8,000 from 2016 to 2017.
Los Angeles marijuana criminal defense attorneys as well as those with the Drug Policy Alliance and other supporters who have long-backed marijuana legalization efforts, overall this is good news, as it means less taxpayer-funded law enforcement resources are being dedicated to non-violent drug-related offenses, and the focus now can rightly shift to more serious crimes. 
Still, the laws for cannabis cultivation, production and possession still leave the door wide open for adverse contact with local law enforcement agencies – and a potential criminal record. In October, the California Attorney General initiated a widespread crackdown on unlawful cultivation of marijuana, arresting 52 people statewide, eradicating more than 614,000 plants at more than 250 cannabis farms that were allegedly operating illegally. Officials also seized some 110 firearms over the course of the 12-week operation, which targeted cannabis cultivation the counties of Los Angeles, San Diego, San Bernardino and Riverside, according to the California Department of Justice press release. A particular focus of the enforcement effort were drug traffickers diverting public water and land resources and using unlawful pesticides, including one called carbofuran, which can be extremely dangerous.
Still, most people arrested for marijuana in Los Angeles and across the state are nabbed for misdemeanors. The San Jose Mercury News reported in July that of all marijuana-related arrests in California in 2017, roughly 2,100 were for felony offenses while another 4,000 were for misdemeanor marijuana offenses. Unfortunately (though not surprisingly, given the long history of drug enforcement), people of color are disproportionately targeted – to a significant degree. White, non-Hispanic defendants accounted for 24 percent of the total felony arrests last year. Those identified as Hispanic accounted for 40 percent and black people accounted for 21 percent. This is despite the fact that research has time and again shown all three to consume marijuana at largely the same rates.
While Proposition 64 did significantly reduce penalties for just about every marijuana crime in California (possession with intent to sell was downgraded from felony to misdemeanor, transporting up to one ounce went from being a misdemeanor to lawful for anyone over the age of 21), it's still a felony crime to employ minors to sell marijuana or to grow substantial amounts of the plant absent a license. Most legal marijuana advocates never expected that marijuana crimes would be entirely eradicated by California's new law, nor was there an expectation that these laws would root out the underlying racism that apparently exists in drug law enforcement.
Still, it does seem to our marijuana criminal defense attorneys in Los Angeles that law enforcement agencies in California are starting to get the message, recognizing that if the penalty for a crime has been reduced from five years to six months, their resources are better spent elsewhere.
The biggest issue – one many law enforcement agencies say has become more problematic since legalization – is driving under the influence of marijuana. It's not as easy to identify as drunk driving because marijuana is not processed as quickly through the human body as alcohol, but police agencies are investing in more drug recognition experts (DREs) to try to secure more convictions. California Vehicle Code 23152(f) allows up to 6 months in jail, a $1,000 fine, 3-9 months of DUI school and up to 10 months of a suspended license (or restricted license) for conviction on just the first offense.
The Los Angeles CANNABIS LAW Group represents growers, dispensaries, collectives, patients and those facing marijuana charges. Call us at 949-375-4734.
Additional Resources:
Prop. 64 didn't legalize every cannabis crime, but arrests are falling fast, July 11, 2018, By Brooke Staggs, San Jose Mercury News
More Blog Entries:
California Cannabis Insurance: Risks and Regulations, Dec. 5, 2018, Los Angeles Criminal Defense Lawyer Blog