California Medical Marijuana Processing Jobs Attracting Seasonal Workers
The growth of the medical marijuana industry in California has been shaking up the economy in numerous ways, as the billion-dollar industry provides new opportunities for economic growth. One of the ways in which the industry helps the California economy is by providing jobs to marijuana processors. As Mercury News reports, migrant workers flock to areas with lots of growers every fall in order to find marijuana-trimming jobs.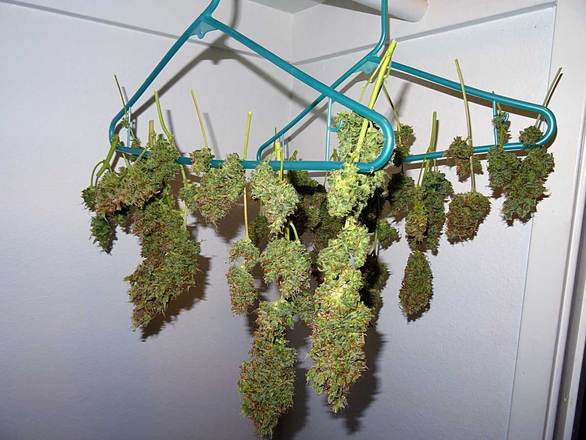 Thousands of migrants come to the area for around three months, and have been making the trek for years. They are called trimmigrants because their job is to trim cannabis. The phenomenon of trimmigrants descending each year has drawn a worldwide reputation and now even attracts tourists.

Seasonal Workers Can Do Marijuana Trimming Jobs
Marijuana trimming is repetitive work, which requires hours of doing a tedious task. Special tiny scissors are used to remove unwanted leaves from cannabis buds, which have lots of resin and which contain the majority of both medicinal and intoxicating substances. Trimmigrants are paid as much as $100 to $200 pound for each finished trim pound, and those who work fast can sometimes trim more than two pounds of cannabis per day.
It takes approximately 150,000 people to trim the annual cannabis crops grown in California, and there are nowhere near this number of full-time workers in the industry. The trimmers may be contributing as much as $7 million to the local economy when they come to trim the cannabis, as estimates suggest they may spend as much as $1,000 when they are in the area.
Those who work as trimmigrants come from around the world and usually go to natural food stores as well as other local stores where potential employers are known to visit to find workers. There has been a dramatic increase in the number of people seeking these jobs in recent years as demand for workers rises. In fact, there have been so many workers coming to trim, there are actually more trimmers than jobs and a "glut" of workers has been created.
Although trimming is lucrative work for migrants and many people depend upon this income, there are a few problems, aside from the large numbers of people looking for work in the industry. First, as long as marijuana remains illegal under federal law, those who do trimming work could risk getting caught up in a law enforcement action. Another problem is many of the trimmers do not have work permits and some are undocumented.
As the California marijuana industry grows, new regulatory frameworks are developed, and new ballot initiatives past, it may become ever-more difficult for employers to hire someone without the proper authorization. Cannabis lawyers can provide representation to growers and business owners accused of employing undocumented individuals, but the increasing oversight of the marijuana industry could lead many growers to decide taking the risk of hiring workers without permits is not a risk they are wiling to take. Community backlash when trimmers end up illegally camping or loitering can also increase pressure on growers not to hire migrant trimmers but instead to offer jobs to local residents in their area.
The Los Angeles CANNABIS LAW Group represents growers, dispensaries, collectives, patients and those facing marijuana charges. Call us at 949-375-4734.

More Blog Entries:
Report: Oregon Airport Allows Carry-On Cannabis, July 22, 2015, Los Angeles Marijuana Lawyer Blog