California Ranks in Top 5 for Marijuana Business Entrepreneurs
Marijuana business entrepreneurs are increasingly striking green in the Golden State. If you're looking to launch a new pot shop or any company ancillary to the cannabis industry: California is a prime location. Our Los Angeles marijuana business attorneys could have told you that, but this comes from a new report by FitSmallBusiness.com, which ranked California the No. 5 best state in the U.S. for cannabis start-ups.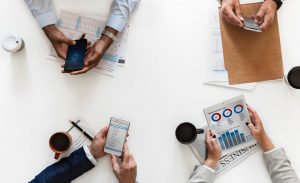 The study analyzed numerous factors, including how easy it is for a new business owner to enter the market, what it costs to do so, how much you'll pay in taxes, how many laws and regulations exist and the overall market opportunity.
Oregon wrestled the No. 1 spot, Colorado No. 2, Michigan No. 3 and Alaska No. 4.
The fact that we aren't first – despite being the biggest legal marijuana market despite being the largest marijuana market – was attributed largely to our patchwork of laws and hefty taxes (15 percent excise and a sales tax for recreational product). There's also a mid-range startup fee – $5,000 for business applications. Compare that to Oregon where the fee is a cheap $250 but then also to Illinois, where a cultivator licensing fee costs $200,000 – all but ensuring any prospective small business owners would be pushed out.
Still, California secured the most recreational marijuana revenue of any in 2018 – it's very first year – at $2.75 billion. Yes, it's true California has more people – but that's to the advantage of a burgeoning bud-minded business. We have 39 million people – but that's a lot of markets to tap.
Employees and contractors of California cannabis companies are are commanding a decent wage – nearly $59,000 median annual salary last year – though that does encompass a large range of professionals. There are those physically handling the product, such as farmers and trimmers. There are state-approved lab technicians in charge of mandated quality testing. And companies can't overlook the necessity of Los Angeles marijuana business lawyers, accountants and even marketing experts. Cannabis companies cannot operate the same way as every other in the state. There are a host of local and state regulations, walking the fine line of federal law (which also has an impact on banking, real estate and taxes). That has meant most marijuana business start-ups in California are dealing mostly with cash, which means you'll need to be meticulous with keeping records – including vetting customers.
Within California, Los Angeles was the No. 2 metro area in the nation for cannabis-related jobs (12 percent of the total nationally), compared to San Francisco, with 13 percent. Denver with 7 percent was third. Los Angeles cannabis business workers make an average of nearly 11 percent higher than the going national rate, which is a median of little less than $53,000.
Recently, one Los Angeles-based marijuana firm, MedMen, had its stocks listed on the Canadian Securities Exchange. While our northern neighbor legalized marijuana last year, the U.S. federal government has not – a complication that continues to hamper all marijuana entrepreneurs nationally. However, while a spokesman for the large L.A. marijuana venture noted the New York Stock Exchange is hesitant to invest anything until the market is fully legal, he noted that the industry as a whole is growing by 25 to 30 percent a year. Global sales for legal marijuana are expected to double in the next two years to $22 billion.
Growth won't sustain that pace forever, though, which is why there is a green rush to get in on the ground now – and do their homework by meeting early on with an attorney to formulate a feasible business plan.
The Cannabis Law Group has been in Los Angeles for more than a decade – specifically in that time representing marijuana clients – medical marijuana patients, collectives, medical dispensaries, doctors and those accused of crimes. Today, we offer that and more. We can help you navigate the complex laws and regulatory framework of marijuana industry in Los Angeles California – because we've been here from the beginning.
The Los Angeles CANNABIS LAW Group represents growers, dispensaries, collectives, patients and those facing marijuana charges. Call us at 949-375-4734.
Additional Resources:
Best States to Open a Cannabis Business in 2019, Jan. 28, 2019, By Kelly Main, FitSmallBusiness.com
More Blog Entries:
Confer With a Cannabis Lawyer: Capitalizing on the Los Angeles Marijuana Tourism Market, Feb. 1, 2109, Los Angeles Marijuana Business Lawyers Blog