Los Angeles Deputies Plant Evidence at Medical Marijuana Dispensary
Los Angeles medical marijuana dispensaries have enough to worry about with the risk of federal raids leading to criminal action often necessitating help from a Los Angeles medical marijuana lawyer. Unfortunately, a disturbing new story indicates that there may be times when state law enforcement officers also cause serious problems for medical marijuana dispensaries, sometimes without justification.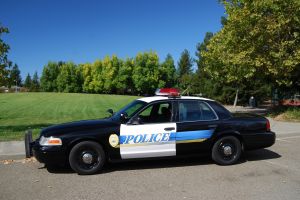 According to KTLA 5, two former Los Angeles County sheriff's deputies have been charged for allegedly planting firearms at a medical marijuana dispensary in South Los Angeles. This was reportedly done in order to justify making an arrest.

Evidence Planted in Marijuana Dispensary
The two Los Angeles County deputies were charged with one felony count of conspiracy to obstruct justice and peace officer altering evidence. One of the two officers was also charged with two counts of perjury as well as one count of filing a false report. Bail was set for $50,000 each after their arrest and their arraignment was scheduled for June 17th.
Because of an administrative investigation, the deputies have already been separated from their jobs since February of 2013. Now, however, the criminal charges that they face for their actions could lead to jail time.
One of the two officers was a 15-year veteran of the sheriff's department and the other was a seven-year veteran. Their actions at the medical marijuana dispensary were uncovered as part of an investigation into alleged inmate abuse at county jails.
The incident for which they have been arrested occurred in August of 2011. The deputies wrote a report indicating that they had witnessed a "hand-to-hand narcotics transaction" in which one of the individuals reached for a firearm in his front pocket. The deputies reportedly witnessed the drug deal while on patrol in the city of Los Angeles, and it is not clear why they were in the area because it is under the jurisdiction of the Los Angeles Police Department.
The report went on to indicate that one of the deputies followed the suspect into the medical marijuana dispensary and found a firearm discarded near the trash can and another firearm sitting atop a desk next to ecstasy pills. The problem was that this was not true. Instead, a video camera had been shut off by the other deputy and two handguns were planted on top of a desk while another was removed from a drawer and placed on a chair. The deputies also allegedly shut off the electricity.
It is not clear why the former deputies took these actions to create the pretext for arrest at the dispensary. The deputies had also not obtained a search warrant before they entered the dispensary.
While cases like this may be outside of the norm, they do illustrate that medical marijuana dispensaries may be a target even by local authorities in addition to federal ones. Having surveillance recording in the medical marijuana dispensary to record ongoing activities could prove invaluable in case it becomes necessary to defend yourself against false charges.
The Los Angeles CANNABIS LAW Group represents growers, dispensaries, collectives, patients and those facing marijuana charges. Call us at 949-375-4734.
More Blog Entries
United States Marijuana Laws Influencing Other Countries, February 14, 2014, Los Angeles Marijuana Lawyer Blog