Los Angeles Marijuana Businesses Miss Jan. 1 Rollout
Proposition 64, which makes the sale and use of recreational marijuana legal in California, went into effect at the start of the year, but Los Angeles marijuana business owners had to wait to join in the fray of commercial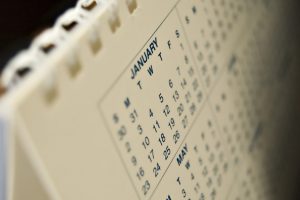 businesses opening their doors.
Los Angeles city council approved guidelines for the sale of recreational marijuana late in 2017, and the city hoped to have the regulations put in place by the roll-out of the Adult Use of Marijuana Act on Jan. 1, 2018. However, the city now says it needs extra time to establish the intricate rules.
Therefore, Los Angeles could not start accepting applications right away. Additionally, it usually takes weeks for a business to receive a license and meet standards with local and state officials.Cities throughout California are kicking off sales of recreational marijuana now that it has become legal statewide. However, individual districts have been given the right to reject the state law or control over how they would like to have it implemented in their city. Kern County, for example, banned recreational use and sales altogether.
In March 2017, voters in Los Angeles passed (with 80 percent of the vote) a ballot measure that would get the ball rolling on establishing a marketplace in the city, joining other major areas in the state that have approved commercial sales, such as San Diego, San Jose, Santa Cruz, and West Hollywood, according to the Associated Press.
But it wasn't until much later in the year that city officials came to an agreement on the necessary guidelines. In the meantime, hundreds of dispensaries have been shut down in Los Angeles as owners tried to get a foothold without the proper licensing.
Officials say it isn't just the storefronts in Los Angeles that have a ways to go. Details still need to be ironed out with the growers and distributors and how specifically those aspects of the business will be governed and managed. This has left local growers and sellers nervous that they will be at a disadvantage to establishments in other cities who are already able to start operations.
Our Los Angeles marijuana business attorneys are on top of the latest in regulations by the city of Los Angeles, as well as throughout the state of California. It is important if you want to successfully apply to run a cannabis business in Los Angeles that you seek counsel from experienced legal professionals in the industry who will make sure all of your bases are covered. Compliance with the law can make or break your company. If you are found in violation of a regulation, it can be very costly or cause you to lose the business you worked so hard to build.
At its core, California hopes that recreational marijuana will be managed in a similar fashion to alcohol, with an age restriction of 21 or older and cities having the freedom to issue licenses as they see fit. Where recreational activity has not been banned, adults will be allowed to possess one ounce and have six plants in their homes. In Los Angeles, pot businesses would mostly be forbidden in residential neighborhoods. Areas around parks, schools, and libraries would also be off limits.
The Los Angeles CANNABIS LAW Group represents growers, dispensaries, collectives, patients and those facing marijuana charges. Call us at 949-375-4734.
Additional Resources:
Los Angeles won't join California's legal pot party Jan. 1, Dec, 22, 2017, By Michael R. Blood, Associated Press
More Blog Entries:
L.A. Slated to Become Largest U.S. City with Legalized Recreational Marijuana, Dec. 7, 2017, L.A. Marijuana Attorney Blog