Mainstream Marijuana in California Expected to Be Big Business
Retail stores selling recreational marijuana in California are likely to be open by January 1st, according to the Bureau of Cannabis Control in California. Already, the plant and its derivatives are available for recreational sales in five other states, but California is slated to be the biggest market in the country, poised for massive production for its huge population. Some economists speculate it will "dramatically" alter the landscape of the marijuana industry in the U.S.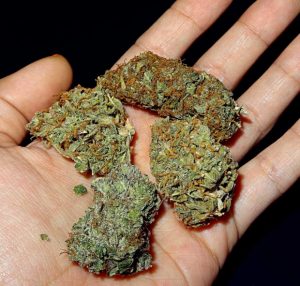 New regulation are going to be issued in November. These regulations will include oversight on usage of water (reduction of waste water, drip irrigation, etc.). Licensing and background checks of owners and operators, as well as education and safety training for consumers is also in the works.
For the most part, recreational sales will be a welcome extension to marijuana dispensaries that have existed for years, some since California's Proposition 215, which legalized the drug for medicinal uses with the Compassionate Use Act of 1996.
Getting Ready for Recreational Pot
Marijuana business lawyers in L.A. know that many existing cannabis dispensaries have been doing all they can to stockpile marijuana in preparation for the new year rush, but navigating legal challenges at both the local and state level have been troubling. Many find the process to be much smoother with the help of a marijuana attorney. Just some of the issues dispensaries and new businesses are grappling with include:
Taxation
Zoning
Licensing
Health and safety codes
Many marijuana business owners have concerns it will take much longer than January to get it all sorted. That may well be true, but business owners need to make sure they're doing it right. These ventures require substantial time and capital investment, and setbacks for rushing sloppily through the process without the oversight of a legal advocate could be costly.
Retail vendors in other states are going to be facing similar issues. Last election year, voters in Maine and Massachusetts joined those in California to approve legalization of recreational marijuana sales. In most cases, it takes about one year for officials at the state level to establish industry regulations.
Massachusetts will begin allowing recreational marijuana sales starting July 1st. That state's cannabis control commission began meetings last month to set and begin implementation of a host of marijuana regulations.
Other States May Follow
Many think it's rather ambitious for California – the biggest marijuana industry to date – to begin in just over a year. It's anticipated the state's impact on the national market will be huge – driving marijuana sales from $6.6 billion in 2016 to $24.1 billion in 2025. As it stands, sales for medicinal marijuana in California are at about $2.76 billion. Of course, that's considering that only those who have a prescription are allowed to possess it and purchase it. Dispensaries are regulated with a patchwork of state and local standards.
The entire industry remains at odds with federal law, which still considers marijuana to be a dangerous narcotic under the Controlled Substances Act. In fact, it is still equated to heroin in terms of danger and addictive qualities. That's unlikely to stop more states from jumping on the bandwagon, particularly when they take note of how profitable it is.
Meanwhile, Canada is also expected to legalize recreational marijuana nationally in 2018.
The Los Angeles CANNABIS LAW Group represents growers, dispensaries, collectives, patients and those facing marijuana charges. Call us at 949-375-4734.
Additional Resources:
Retail marijuana is spreading to California, Massachusetts and Maine, Oct. 7, 2017, By Aaron Smith, CNN
More Blog Entries:
New Regulations Require Cannabis Delivery Services to Rethink Their Business Models, Oct. 9, 2017, L.A. Marijuana Business Lawyer Blog