Napa Easing Up on Marijuana Business Restrictions
Some local governments have appeared hell-bent on banning or strangling the budding cannabis industry. It's encouraging in this light to see some leaders embracing the change and making strides to make this a more cannabis-friendly community.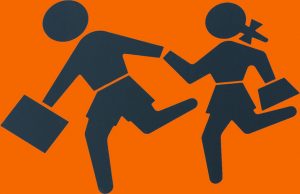 The Napa Planning Commission recently endorsed reducing the distance a cannabis business can set up shop to 600 feet from a school or place where children congregate, and even recommended easing up on that rule in instances where a natural barrier would prevent direct access, such as a waterway, according to Napa Valley Register.
For many people, change can be a very scary thing. Often, though, such fears are rooted in lack of education and the feeling of losing control. Once we see new ideas in action, we sometimes wonder why it took us so long to change in the first place, and realize we wouldn't want things to go back. We see the effects of this sentiment throughout California. Since the passing of Proposition 64, there has been a great deal of caution on the part of cities to slow down change as much as possible. Prop 64 and the follow-up Medicinal and Adult-Use Cannabis Regulation and Safety Act very thoughtfully laid out guidelines that would allow marijuana businesses to begin sales of recreational cannabis, and, in the case of MAUCRSA, brought medical marijuana sales under the same umbrella of rules. These guidelines painstakingly established regulations that would encourage cannabis businesses to operate legally while easing fears of residents.Still, many municipalities were not appeased by the state guidelines and felt it necessary to set their own rules. Some banned sales and distribution of adult-use cannabis altogether. Others burdened businesses with added restrictions that were nearly impossible to work around. Such is the case in Napa, where city leaders originally prohibited marijuana businesses from opening shop less than 1,000 feet from a park, youth center, or school. This is 400 feet more than MAUCRSA Sec. 38 requires of licensed operations. While the decision was made with good intentions in mind, city officials learned quickly how wide an area 1,000 feet really is and how inhibitive it was to establishing a business. They also learned barriers, such as highways and the swampy area of the Napa River known as the Asylum Slough are preventative enough in keeping children away from cannabis businesses without an exact distance being enforced.
So far, two applications for marijuana businesses have been accepted by city leaders, but a third is pending, with this change in city law necessary in order to move forward. City Council would still need to vote on the planning commission's recommendation. Our California marijuana business lawyers in Riverside are hopeful, though, for a positive outcome considering council members were the ones who tasked city officials to examine the possibility of shifting to the state minimum distance from youth centers. We are excited to see cities ease up on restrictions and recognize that everyone wants what is best for the city, its children, and its economic growth.
The Los Angeles CANNABIS LAW Group represents growers, dispensaries, collectives, patients, defendants, workers and those facing criminal marijuana charges. Call us at 949-375-4734.
Additional Resources:
Would-be Cannabis Sellers Seek Looser Boundaries in Napa, March 5, 2018, By Howard Yune, Napa Valley Register
More Blog Entries:
Students Who Need Medical Marijuana Deserve Easier Access, Feb. 28, 2018, Marijuana Business Lawyers Blog