Regional Cannabis Producers Seek Protection for Brands
To assist California cannabis growers establish their regions as brands, the California Department of Food and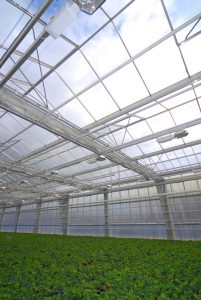 Agriculture is working on a system of regulations for naming craft cannabis strains. According to a report from Ganjapreneur, this is similar to the way the system of naming works for wines, in which a wine must actually be from the Napa region in order to carry that moniker on its label. CalCannabis Cultivation Licensing, the arm of CDFA that controls marijuana growers, is planning workshops in September to gather feedback and provide more information to cultivators.
The area known as the Emerald Triangle in Northern California has earned its name due to its high rate of cannabis cultivation. In fact, it's the largest marijuana-producing area in the country. Growers in the region would like to capitalize on their world-renowned status to help give their product recognition and increase its desirability. They pride themselves on creating interesting, high-quality strains and growing in top-notch environments, and they want to make sure that random grow operations from some other region can't use their regional names on their own labels.
As anyone in business knows, sometimes a remarkable product isn't enough. When a market is saturated with a great deal of product that all appears to be the same, at least on the surface, branding becomes essential to help certain products stand out. Cannabis businesses are no different. This is especially true when you consider the average cannabis consumer is accustomed to just accepting whatever was available to them. In an era of recreational legalization, choices are far more plentiful, and it takes more to stand out among the crowd. Consumers need as much information as they can get about the type of cannabis they are purchasing, the strain, and what makes one product different than another. The right marketing can achieve just that.
Our cannabis business attorneys in Riverside are well-accustomed with the marketing considerations of marijuana businesses. We have experience guiding entrepreneurs and investors in how to best protect their market identity in a cutthroat business environment. Our legal team is well versed in trademark and copyright laws that will give you ownership over your unique brand and help customers distinguish you from the competition. Solid, distinctive branding helps customers establish recognition and trust for your product as they begin to connect your branding with quality experiences.
Many small farms and luxury manufacturers look to branding to help set them apart from mega-farms that have taken root in California, seeking to dominate the market. CDFA is taking a page out of the wine country playbook, looking to its regulatory agencies in how to create an "appellation of origin" system. CalCannabis has been tasked with establishing regulations for regional titles by Jan. 1, 2021. In the meantime, it is important to secure your branding copyrights and trademarks to protect your business immediately. Our skilled attorneys can help you with the necessary steps and considerations to protect your brand under the law. We also can help protect your company in the future from other businesses infringing on your protected branding or intentionally trying to cause customer confusion.
The Los Angeles CANNABIS LAW Group represents growers, dispensaries, collectives, patients and those facing marijuana charges. Call us at 949-375-4734.
Additional Resources:
CDFA's CalCannabis Appellations Program Survey, July 26, 2018, California Cannabis Portal
More Blog Entries:
Smaller Cannabis Business Operations Need More Support, March 9, 2018, Cannabis Law Group