In the more than two decades since California voters approved legal marijuana as medicine, we've seen a dramatically-altered legal and political landscape in the California cannabis industry – and yet cash is still king
When medical marijuana dispensaries and collectives first started cropping up around California in 1997, they had to heavily guard their assets – both product and cash. Banks, cowed by federal law that might ensnare them on criminal money-laundering charges, denied accounts to almost everyone who profited from cannabis, a Schedule I narcotic. Being state-legal didn't matter.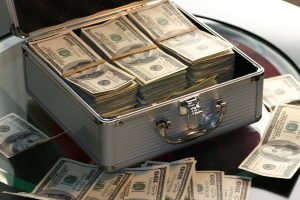 More than 20 years later, although California was late to join the recreational sales party, our Los Angles cannabis lawyers have seen so much of the legal landscape change. Profits are not only allowed, but encouraged. Collectives and co-ops were outlawed as of last month. Businesses are licensed and heavily regulated and taxed. Everything from seed-to-sale is tracked and tested by outside labs.
And yet: Most Southern California marijuana businesses still can't convince banks to do business. That means in a world where e-commerce is booming, retail stores are shuttering and most people pay with plastic, marijuana businesses can't move money electronically. So every time cash must be moved – to pay a vendor or file taxes – it's almost always coordinated with teams of gun-strapped security officers (many ex-military) and armored cars, equipped with bullet-proof glass and high-end GPS tracking. Continue reading