Here in California, we have more than 20 years of anecdotal evidence of the ways medical marijuana can be used to treat a variety of ailments. Thanks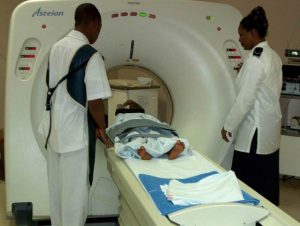 to the Compassionate Use Act of 1996, patients have been reaping the benefits of cannabis for everything from glaucoma to anxiety and chronic pain. Unfortunately, the research that would help independently establish these things has largely been stifled in the U.S., owing largely to the federal policy that classifies marijuana as a Schedule I narcotic. Meanwhile, as reported by U.S. News & World Report, Israel has become a leader in marijuana research – and one of the latest findings of Israeli researchers underscores the medicinal properties of marijuana for cancer patients.
Published in the European Journal of Internal Medicine, the study analyzes the effects of cannabis on symptoms related to cancer and cancer treatments. These include nausea, vomiting, headaches, weakness, pain, and more. According to the study, 1,046 out of 1,742 reported success in overcoming these symptoms after six months. This total did not include participants who passed away, switched cannabis providers, or did not respond to questionnaires. The study looked mostly at patients who were at an advanced stage of cancer and on average 60-years-old. These factors meant a quarter of patients died before the study was over, but even many of those patients reported having the pain of their condition eased by cannabis.