There was a time when "I need a cannabis lawyer" meant you were most likely looking for a criminal defense attorney. But the legal landscape of marijuana law has changed drastically – from the early days of becoming the first state to legalize the drug for medicinal purposes in 1996 to the incessant federal raids and civil forfeiture action to the uneasy truce of the Cole Memo to Prop 64's legalization of marijuana for recreational sale and use in 2016.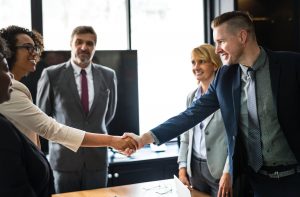 Through all of this, the Los Angeles marijuana lawyers at The Cannabis Law Group have been on the forefront of these evolving laws.
Today, "cannabis law" encompasses a broad array of legal services, including:
Marijuana business licensing/permitting
Civil litigation
Regulatory compliance (tracking and tracing, zoning disputes, etc.)
Business plans/corporate structure
Trademark/patent
Employment/labor law
Contracts
Product liability
Premises liability
Financial/tax law
Unfair competition
And yes, cannabis criminal defense lawyers are still needed too – not only so long as marijuana prohibition is in effect at the federal level but also to handle marijuana DUI cases.
We have been centrally focused on all-things-cannabis law in Los Angeles for the better part of two decades, cultivating a highly-skilled team of knowledgeable, dogged attorneys known for consistently-favorable client results. Continue reading